The Help option of the WinZip Ribbon gives access to helpful information regarding WinZip and its use.



The features in this tab are listed by section and described below the picture.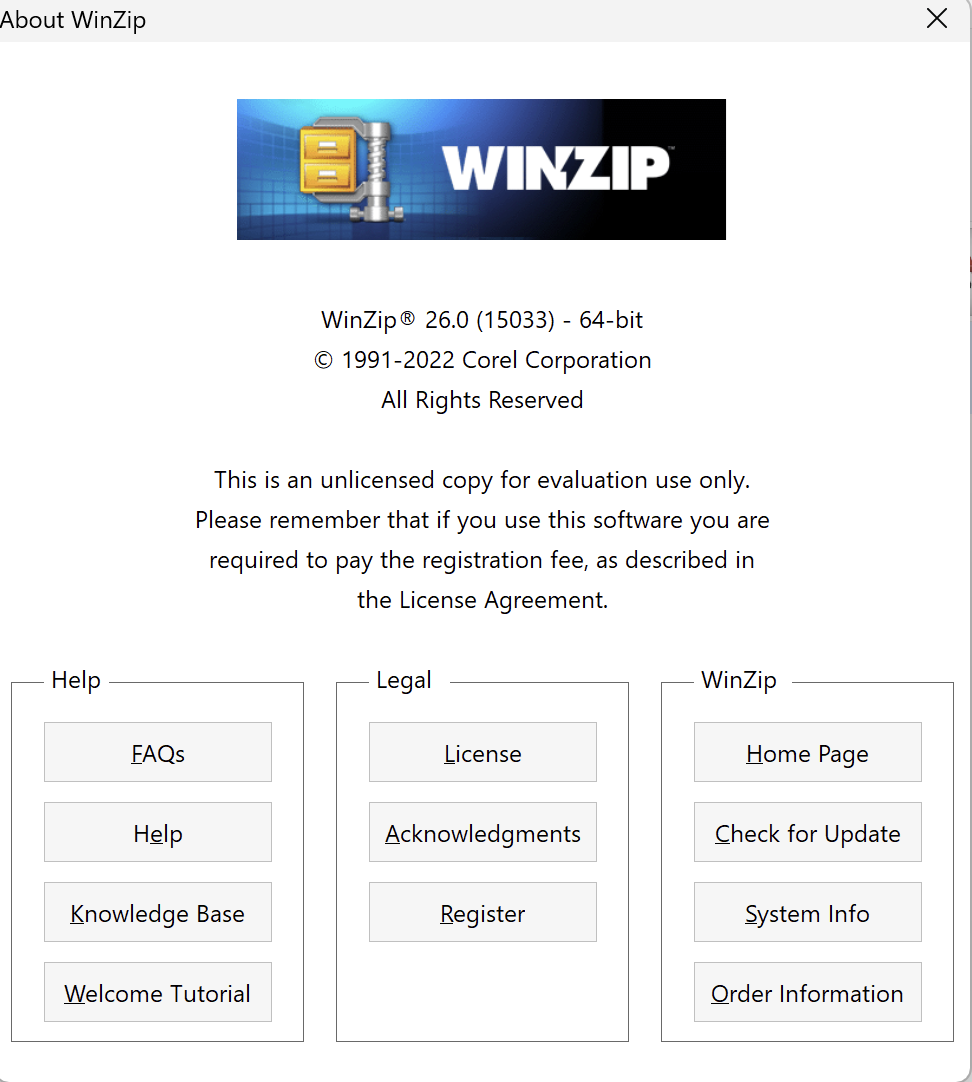 Help Section
Knowledge Base: Open the WinZip Knowledge Base web page to find the latest information available about WinZip and its use
Welcome Tutorial: Click this button to access information on the use of some of WinZip's newer features.
Frequently Asked Questions: View the listing of FAQ topics available in WinZip Help; you may also want to visit the FAQ section of the WinZip Knowledge Base
Help: Click to access Table of Contents for online Help available on the WinZip website
Legal section
License: Opens the complete WinZip license page on the WinZip website.
Acknowledgements: Opens a web page containing a list of the people and organizations who have helped make WinZip what it is today.
Register: Open to view registration information of WinZip or to register WinZip
WinZip Section
The buttons in this group give you access to information about your WinZip software installation.
Home Page: Opens the WinZip home page in your default Internet browser.
Check for Update: Click to check if there is an update available for WinZip.
System Info: Displays information about your system. This information may be requested if you ever need product support.
Order Information: Click to open an internet browser window where you can find information on purchasing WinZip.