How to sign into your Corel account
Go to the Corel® website  https://www.corel.com/corel/login.jsp. 
For Existing Customers: Enter the email address and password associated to your registered products, then click on the Sign In button
New User: Click on the Create an Account button.  After completing the registration information, the person is automatically directed to their online account.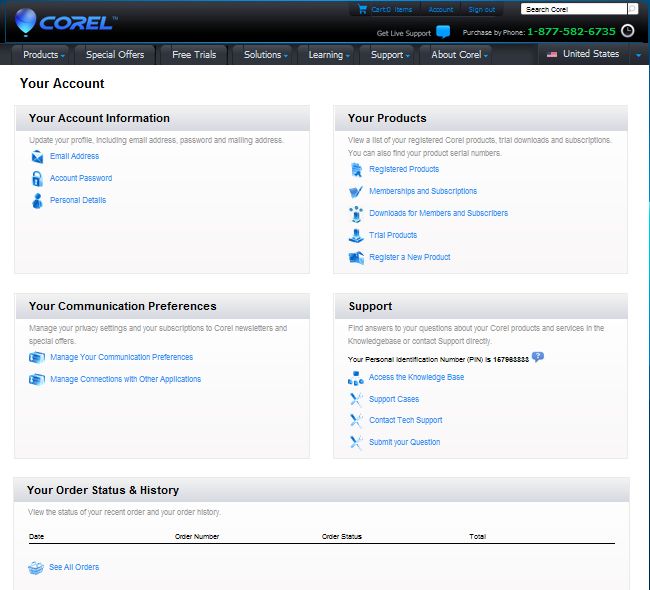 Go to the SUPPORT section located at the lower right of the page
Click on Support Cases

Click on the CASE number to see information on the submitted case
To close the CASE, click on the CLOSE button
.

Click the OK button to close a case and the CANCEL button if to maintain the activeness of the case..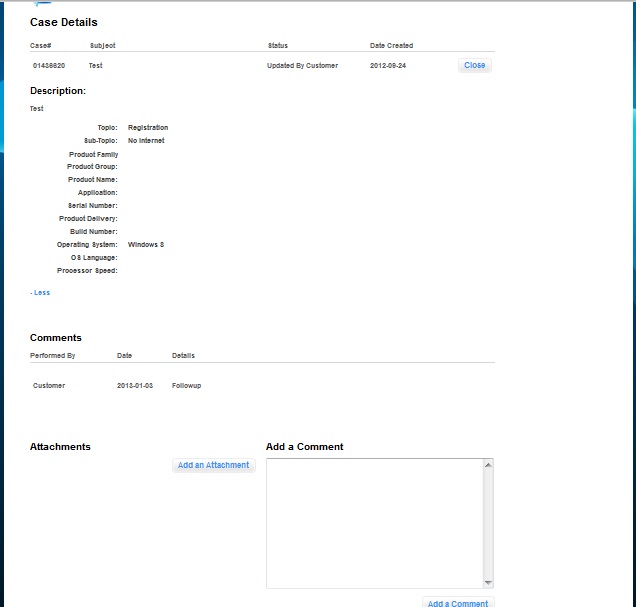 To add a comment or reply to a case, simply click on the case number then add all the information to the "Add a Comment" box. Click in the "Add a Comment" field to submit a comment to the case.

Note: Attachments can also be made. Attachment of files related to any issues is helpful for the technical support representative when resolving a case.