To activate WinZip PDF Pro on your computer, all you need to do is copy your license code, paste it into the activation window of the software, and activate it to unlock its full functionality.
To get started, follow the step-by-step guide below:
Open WinZip PDF Pro
Click on 'Help' and then click on 'Activate License'. This will bring up a new window where you need to paste your license key. Alternatively, you can also click the 'Trial' button on the top right-hand corner of the program.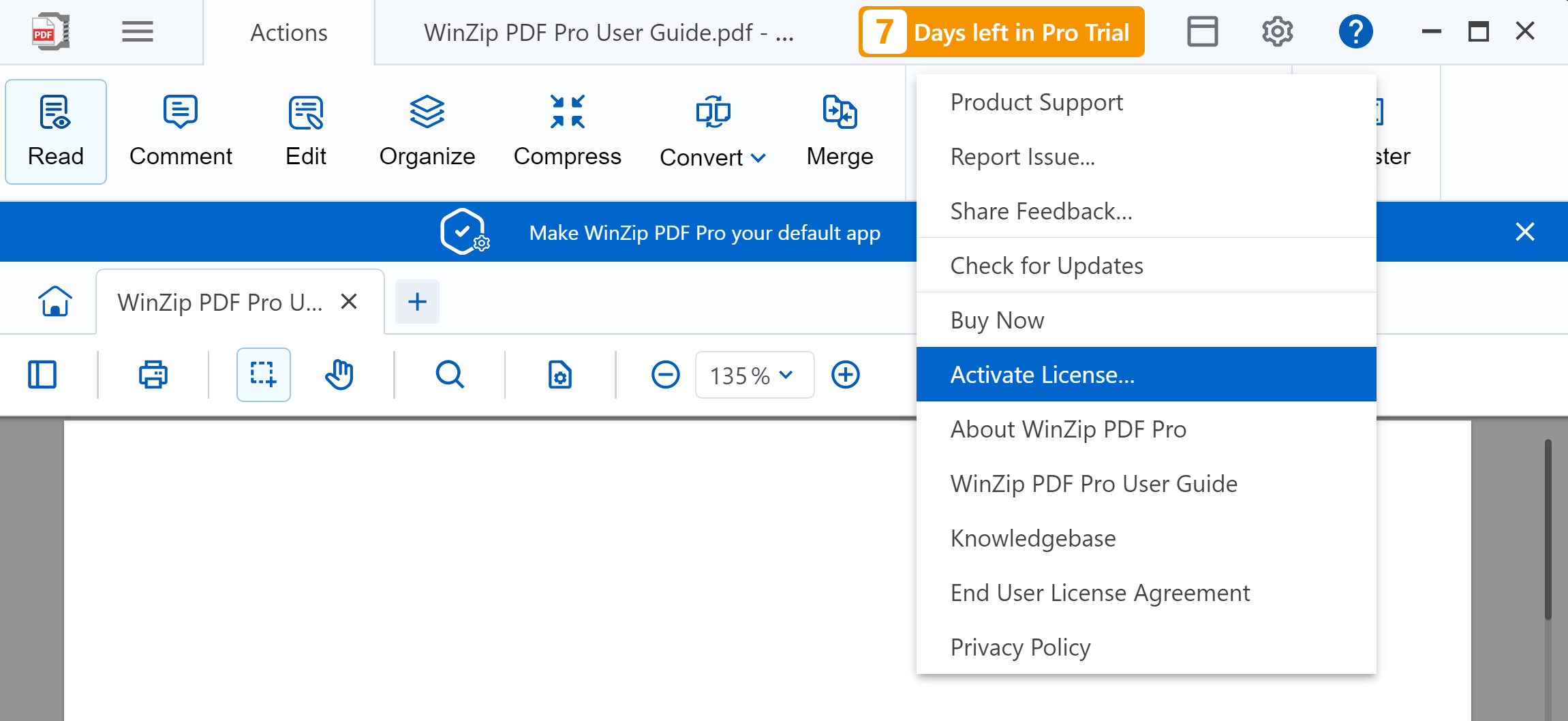 Now open the purchase confirmation email that you received right after your purchase. Copy your 'Registration key' specified in the email.
Go back to WinZip PDF Pro and paste the registration key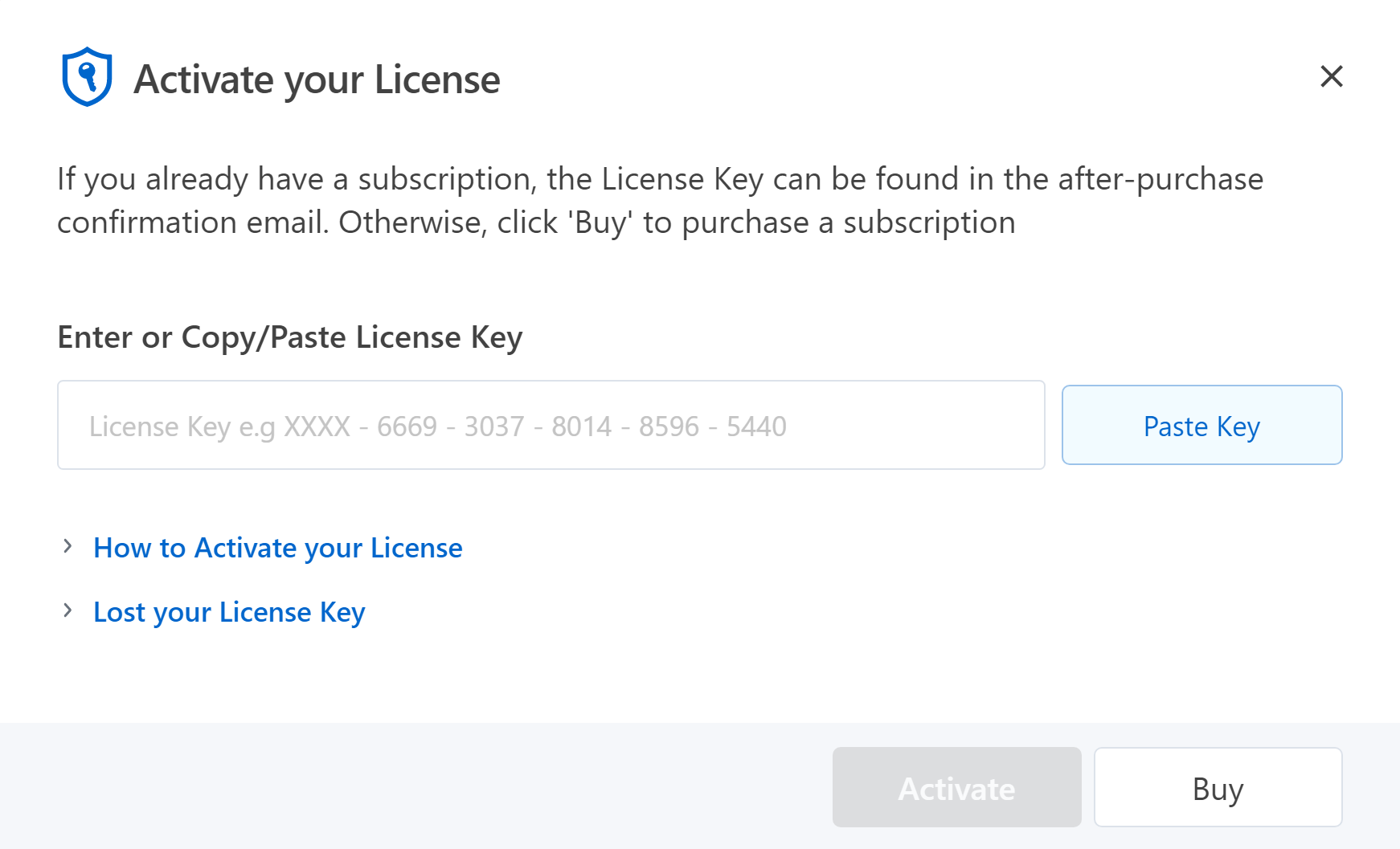 After you have successfully copied and pasted the registration key, click on 'Activate'

Congratulations! You have successfully registered the product.