Other Devices includes non-tape-based devices that store video or images. This can include still images cameras, AVCHD camcorders, SD cards, flash drives, etc. Here is a screenshot of Other Devices with a Kodak still image camera connected.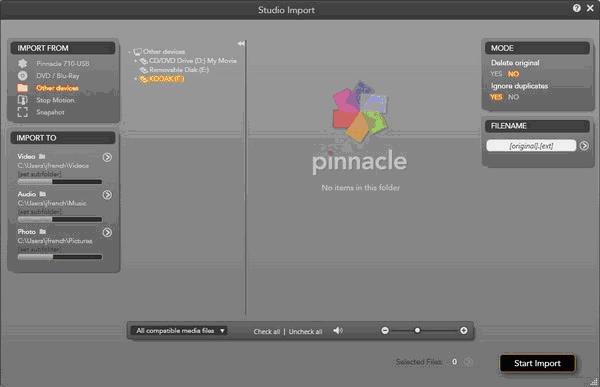 Note that there is a folder tree system for users to select the desired device. Other important information on this screen is the "Import To" section and the "Mode" section.

Import To
In the "Import To" section there are default import locations for Videos, Audio, and Photos. Each of these are changeable by going to the "Settings" section for each option.

Mode
The "Mode" section has the following options:
Delete original - This allows the user to choose to delete the original files from the source. This is defaulted to NO.
Ignore duplicates - This allows the user to choose to ignore files that have already been imported during a previous import session. This is defaulted to YES.

Once all the settings are correct, you can start the import process. In this case you need to browse the folder structure on the Kodak Camera to find the actual images.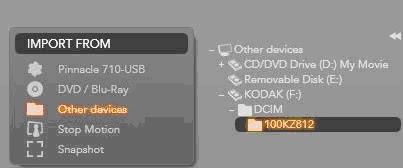 Once you click on the folder that contains the images, the importer will begin the process of creating a list of the media files in that location. The status window will appear like this: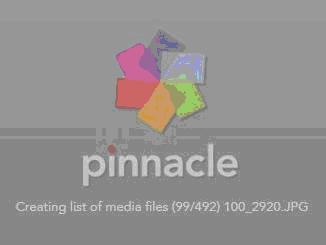 After the list of media files is created, it will then do a duplicate item check. The status window will look like this: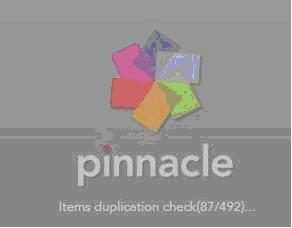 Once the duplicate item check is complete, you will be presented with the media found in the chosen location.  In this case the media is all .jpg image files.  Here is an example of how it will look: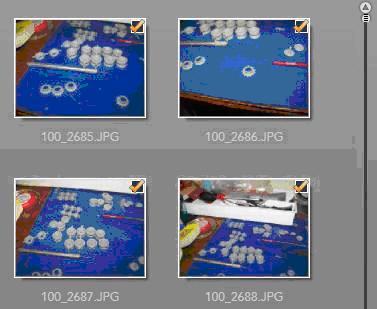 By default, all images are selected for Import. If it is desired to only import certain files, you can check or uncheck the checkbox in the upper-right of each image. There is also an option to "Check all" or "Uncheck all" in the toolbar below the images.


Once all of the desired files are selected, click the "Start Import" button to bring the files to the local hard drive. The importer will close and the files will be displayed in the Edit mode.