Note: This FAQ applies to Studio version 10 and higher. The images used were taken from Studio 10. The more recent Studio versions of the images used will look very similar.

Here is how to create a custom motion menu in Studio:

1. Add or create a menu and add it to the Primary video track.

2. Ensure that the menu's background is transparent. This is the default behavior when creating a new menu. When modifying an existing menu, you need to make the menu's background transparent. This can be done in the upper right section of the Title/Menu editor. See the image below: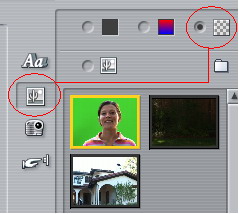 3. Next, add the desired background for the menu in the Overlay video track. The timeline should look like this: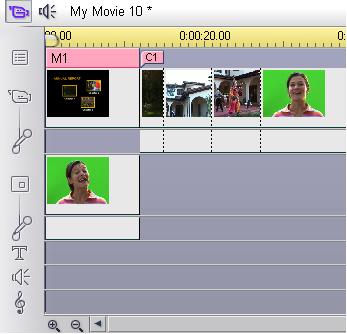 4. The video in the overlay video track will now be displayed as the background for the menu in the preview window.

Note: Menu buttons will not be displayed in the preview window unless they are linked to a chapter point.