Process to download and install the add-on packs for Studio 15, such as Winter Pack, Hollywood FX Volume 1, Hollywood FX Volume 2, Hollywood FX Volume 3, RTFX Volume 2, etc.
What is the download process?
1. Once your order has been accepted, the order confirmation page will be displayed. This page has a "Begin Download" button for every download item that you purchased. Below is a sample order that lists the purchase of
Winter Pack
Hollywood FX Volume 1
Hollywood FX Volume 2
Hollywood FX Volume 3
RTFx Volume 2
You MUST click the "Begin Download" button for EACH item. We recommend you download them one at a time.
NOTE: Notice that each add-on pack has a serial number which will be used later on during the installation of the packs. These serial numbers are also emailed to you as part of the order confirmation process.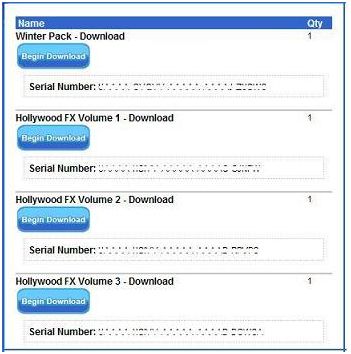 2. Once you have clicked on the Begin Download button, the following screen appears. Press the Save button.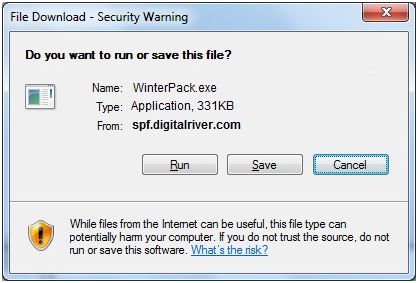 NOTE: We recommend that the files are saved to the folder you create on the desktop to make it easy to find.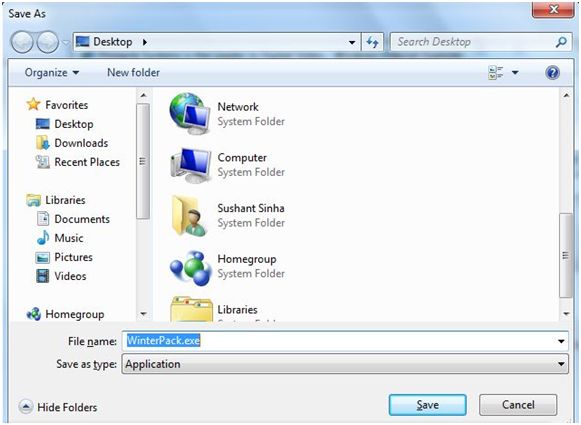 Repeat steps 1 and 2 until all items are downloaded.
What is the installation process?
3. Once all of the files have been downloaded, open the folder where they were saved and then double-click on one of the files to begin its installer. For this example RTFxVolume2.exe is installed firsts.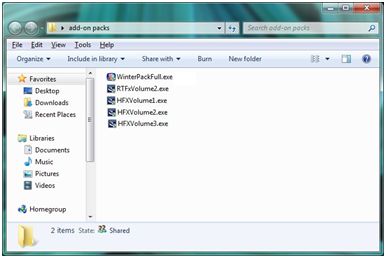 4. On the next screen, make sure to select your language and press the OK button.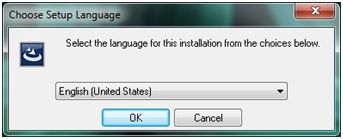 5. Press the Next button to continue.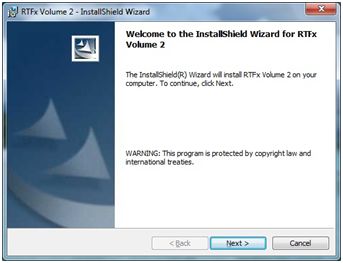 6. Click on the radio button "I accept the terms...." and then click the Next button.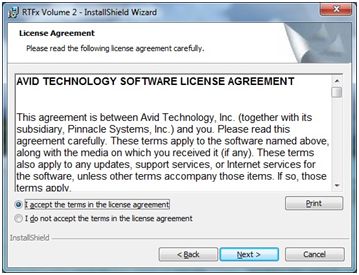 7. Another window will open. Make sure of the information on the screen is correct. This is where you will enter the serial number for the add-on packs, which are on the download/confirmation screen and in the confirmation email we sent to you.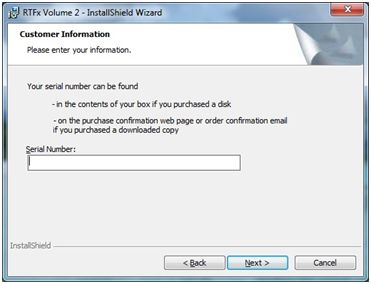 8. Press the Install button.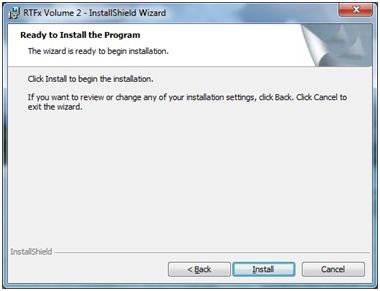 9. Click the finish button.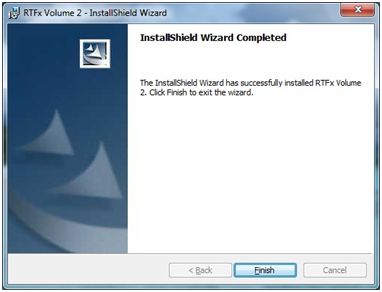 10. Backing up your download. Since the download takes time and you do not have a set of install discs, we highly recommend that you back-up the contents of the download folder that was downloaded to your desktop (default location). You may want to burn it to a DVD or find some other way to back up the files so that in case you delete the files, you can still reinstall the software.