Yes, Studio Plus and Ultimate Version 12 is able to create AVCHD discs, Studio 12 standard is not.

Studio Plus and Ultimate V. 12, can output AVCHD discs burned on a normal DVD with motion or still image menus.The used video codec will be fixed to H.264 and either Dolby Digital 2 channel or 5.1 audio can be used.To create an AVCHD disc, go to the "Make" tab, select "Disc" and select "AVCHD" in the pull-down menu.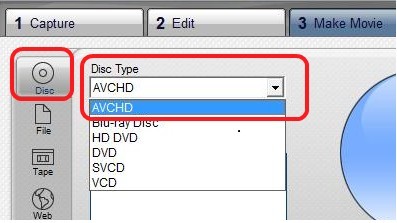 The created AVCHD disc can be played back by Blu-Ray Players or Sony PS-3. Please note that not all Blu-Ray Players are able to play back AVCHD discs. If your Blu-Ray or PS-3 player does not play back the created AVCHD disc, please change the "Image type". From "AVCHD" to "BDMV (AVC)" or vice versa and try again.