In the upper-right corner of the Library, there is a search box.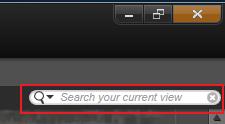 To use this tool simply type in the name of the file you want to find.  As you type the Library will filter out content that does not match what you are typing.  In this example, I want to find a video file called "OurNatureAdventure", so I begin by typing in "our"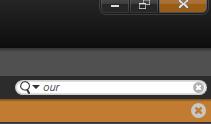 The Library will then only display the content that matches the Search.  In this example it found a bit more than was needed, but it is still easy to find the desired content.  To get a more accurate result, continue typing the name in the Search field.