Here is a screenshot of the error that can occur in rare cases while launching Studio: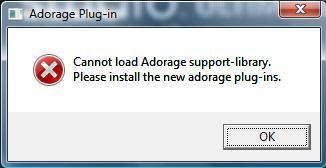 This procedure should help to resolve the error:
Download the adopinnacleservice.exe (Studio 10, 11, 12) files from proDAD to a known location. You can find the download links here:
Service for Pinnacle Studio 10.x / 11.x / 12.x
Double-click on the downloaded file to start the installation. Follow any on-screen prompts.
Once this is complete you should now be able to launch Studio properly.