Achieving a desired look, behavior or sound can take a combination of several effects, applied in a particular order. Once you achieve the perfect look using several different effects, Pinnacle Studio allows you to save those effects and their settings in an FX Composition.

You can save a Composition in two ways. In the Effects Editor you can click on the Save button at the top of the Effects Setting panel.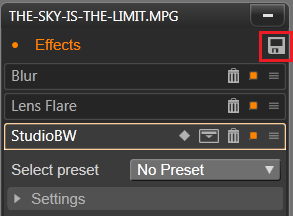 If you are on the Timeline you can right-click on the FX bar and select Save as FX Composition.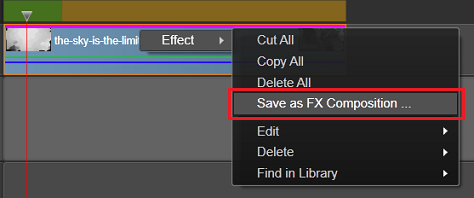 In either case you are then presented with the Save FX Composition window. At this screen you can name you composition and select which effect you want to include in it.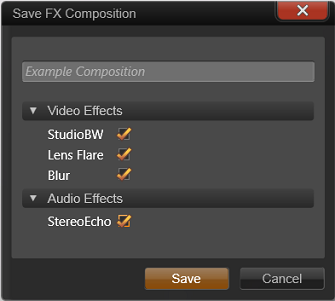 Once the Composition is saved it can be located in the Effects Editor under Effects > My FX Compositions. Now you can easily add the same group of effects to any clip in the future just by selecting this Composition.