Issue: when clicking on Edit & Share in Roxio Game Capture HD PRO, the following error message comes up

"The program can't start because d3dx9_33.dll is missing from your computer. Try reinstalling the program to fix this problem."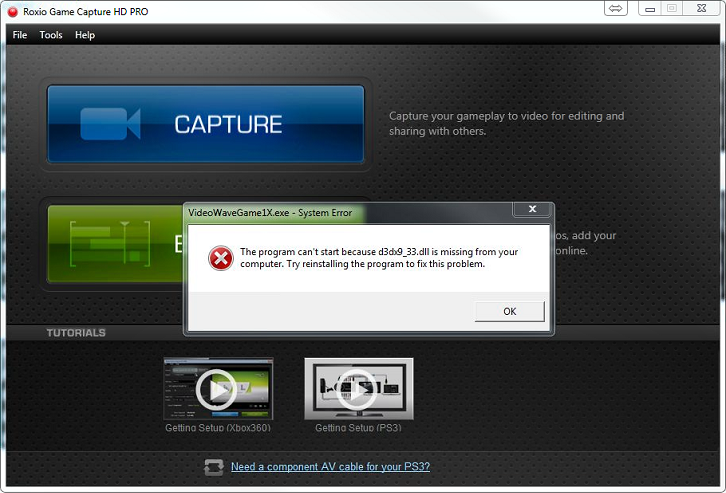 Resolution: The error is usually caused by corrupted DirectX installation and can be fixed by reinstalling DirectX by visiting the Microsoft page below.

http://www.microsoft.com/en-us/download/details.aspx?id=35

Note: when installing DirectX, please temporarily disable your anti-virus or firewall program and re-enable them after the installation is complete.