This applies to Easy VHS to DVD, Easy VHS to DVD 3, and Easy VHS to DVD 3 Plus
Symptom: I am getting distorted audio when capturing from VHS to the computer and/or DVD
This issue can be caused by a number of factors. The audio could have been distorted at the time it was recorded to VHS. In other cases, it can be caused by the recording input levels in VHS to DVD are set to high.
Here are some examples:
Audio level is to high

Audio level is normal


If the audio is still distorted after you adjust the Recording level, you might need to check your audio input level in the Windows Recording Mixer Properties.
Right click on the speaker icon, next to your clock. Select "Recording devices".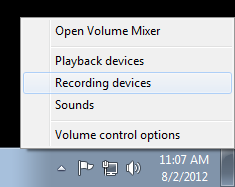 Once you are in the Recording devices window, select the "Recording" tab, then double click on "Line - Roxio Video Capture USB".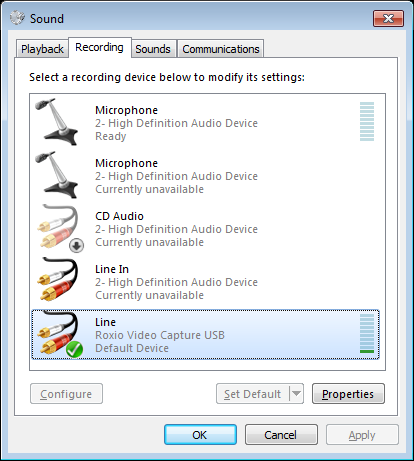 Next, you will want to click on the "Levels" tab. Adjust your Line level slider until the distortion clears up.
User-added image
Once you are satisfied with the audio level, click on "Apply" then click on "OK".