I am getting "No Video Signal" when trying to use VHS to DVD products

Solution:

Easy VHS to DVD products will display the "No Video Signal" if it cannot detect a signal coming from your VCR. This is often caused by the VCR being turned off.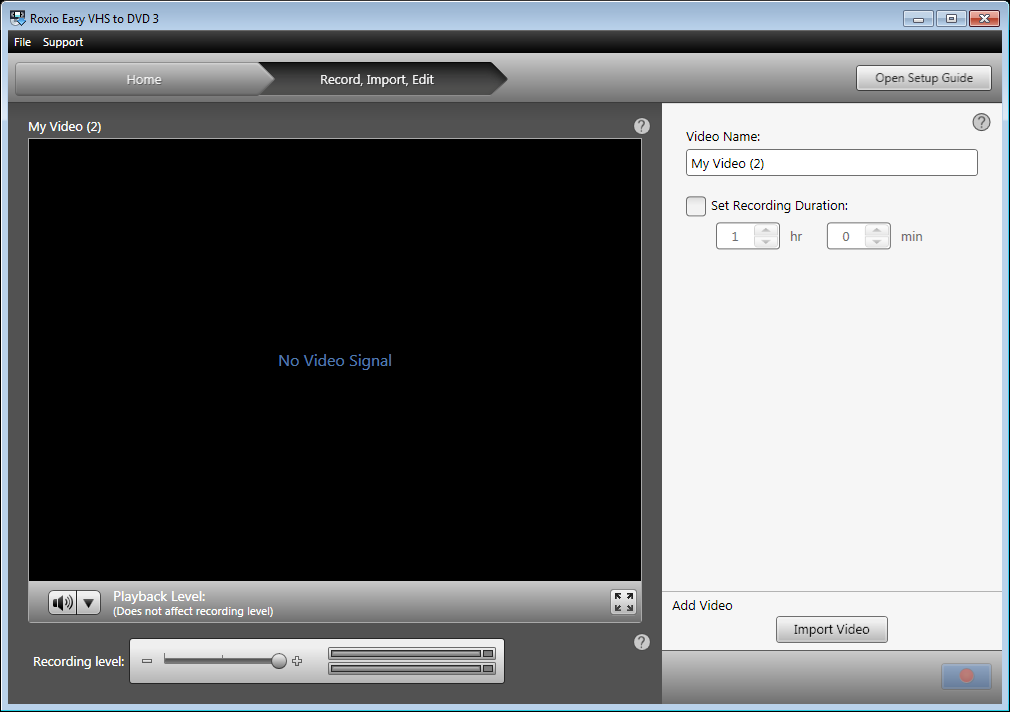 If the VCR is powered on and you still get this message, try playing a VHS tape for 30 seconds to see if Easy VHS to DVD will detect a Video Signal and lock on to a frame. If there is no actual recording on the VHS tape, there will be no frame to lock on and it will result in No Video Signal.

On occasion, the VCR might lose tracking on the tape. The result will be scrambled video, discoloration, video distortion, etc. When this happens, VHS to DVD will lose track of the video frame resulting in a "No Video Signal".

A common way to adjust tracking on your VCR is to press the Channel UP or DOWN controls, either on the VCR or on it's remote control. If this does not resolve the issue, please consult with your VCR's owners manual for information on adjusting the tracking control.