Symptoms
When attempting to install Toast on your Mac you may receive the following error, or something similar to it:
"'Toast 20 Installer' can't be opened because Apple cannot check if for malicious software.
This software needs to be updated. Contact the developer for more information."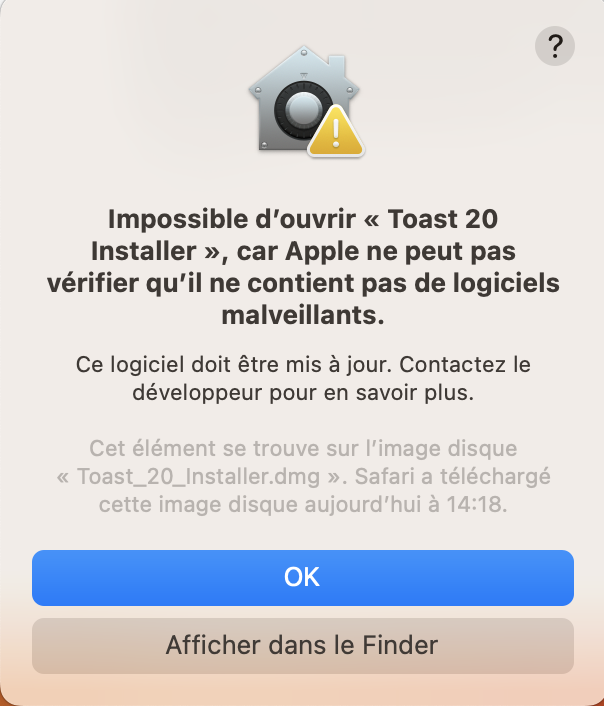 A variation of this error message is:
"'Toast 20 Installer' can't be opened because it is from an unidentified developer."
Cause
Your Mac's security settings does not allow installation of apps from sources other than the Apple Store.
Resolution
To resolve this issue, there is no need to change your security settings. Simply perform the following steps:
METHOD 1
Either Right-Click or Control+click the Toast installer;
Choose Open from the pop-up menu;
Click Open again to confirm;
Proceed with the installation.
METHOD 2
Download and install the stand alone installer for the latest Toast build version from the Roxio Product Downloads page.