This tutorial shows you on how you convert video files to a different video file using Toast (Particularly for Toast 12 but same tutorial applies for older versions).
1. Run Toast program and Select Convert Tab – then select Video files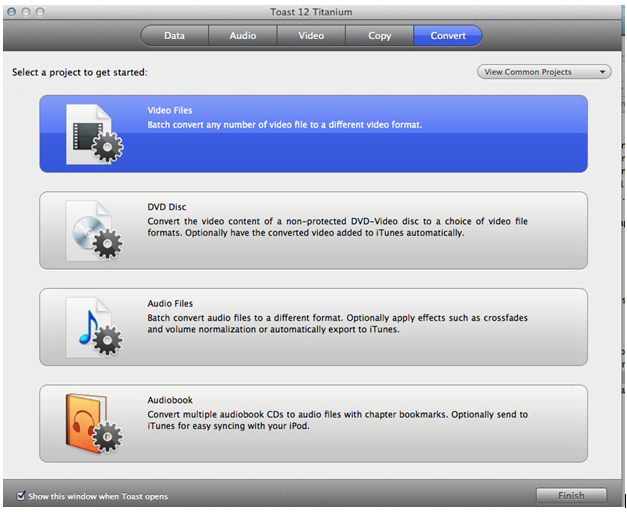 2. Import the videos that you want to convert. Import it manually by selecting the videos or by dragging the video files directly to the Toast Convert window. Click on the Convert video when ready.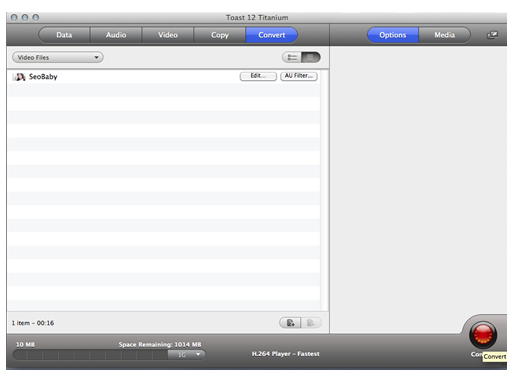 3. Select the desired output file format and proceed to convert your video. Take note of the default location where the converted videos will be saved so you can easily locate it.