These are the steps that you need to follow if you want to set Corel PaintShop Photo Pro X3 as the default photo editing program on your computer using Windows 7.
1. Open the folder where the photo or image is located.
2. Click on the photo once to high-light it then right-click on the image then select OPEN WITH.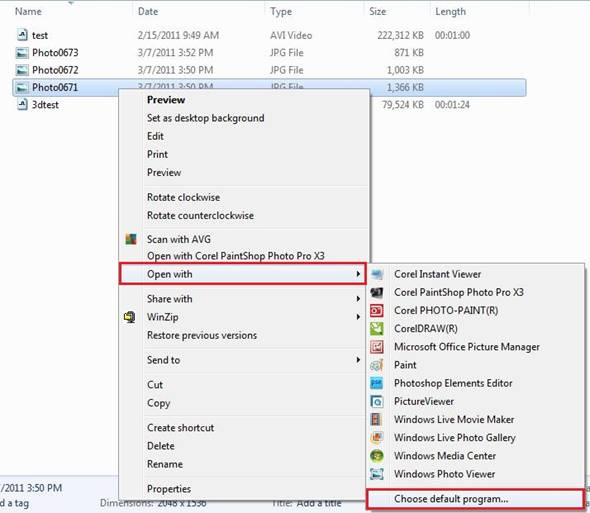 3. Once youre in the OPEN WITH screen, click the Corel PaintShop Photo Pro X3 icon, make sure that you place a checkmark on the ALWAYS USE THE SELECTED PROGRAM TO OPEN THIS KIND OF FILE.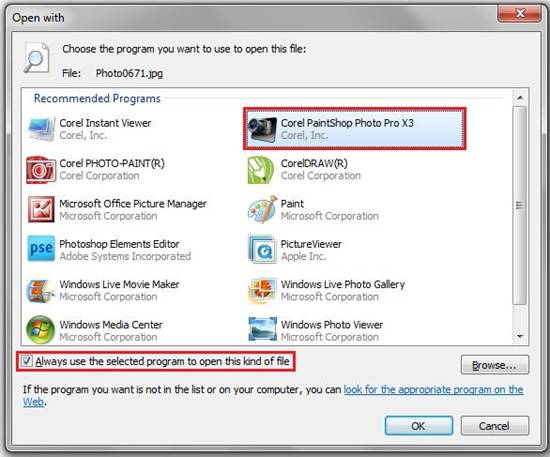 4. Then click on the OK button for the settings to take effect.
You can also follow the steps provided by Microsoft for if you want to choose other program as the default application for certain file types. Just click [[../support.microsoft.com/kb/307859.html|here]] for the steps.