PaintShop Pro works in pixels – these are the values that appear at the lower right corner. But sometimes you may need to create a rectangle in inches or a circle in centimetres.
First, go to View > Rulers to display the ruler guides, which use pixels as the unit of measure.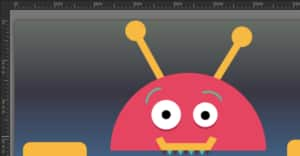 To change the units of measure, go to File > Preferences > General Program Preferences > Units. Under Rulers, change the Display Units setting to centimetres and click OK.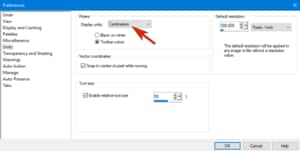 Under the View menu, click on Grid to display the grid and then click on Grid, Guide & Snap Properties. In the window that opens, go to the Current Image Settings section, and change the Units to centimetres. You can then change the settings for the Horizontal and Vertical grids. For example, if you set 0.1 for horizontal and vertical grids, this means 10 grid spaces per centimetre, or in other words, each grid square is 1mm x 1mm.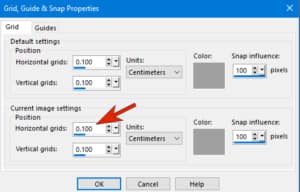 Under the View menu turn on Snap to Grid as well.
Now when you use the Ellipse tool to create an ellipse of a specific size, just click and drag to create the shape using the rulers and grid lines as guides and the shape will automatically snap to the grid lines.

----------
You can also find the PaintShop Pro Q&A video here on the Discovery Center, where we answer more questions submitted by PaintShop Pro users