When first installed, PaintShop Pro'sdefault workspace after launching the program will be set to Manage Mode. In PaintShop Photo Pro X3, it is the Organizer Mode.

If you want the application to open into a different workspace every time you launch it, you can follow the steps below to change that in PaintShop Pro.



1. After installation, launch PaintShop Pro and you will be in Manage Mode (Organizer View in version X3).

Click onFile, then select Preferences - General Program Preferences.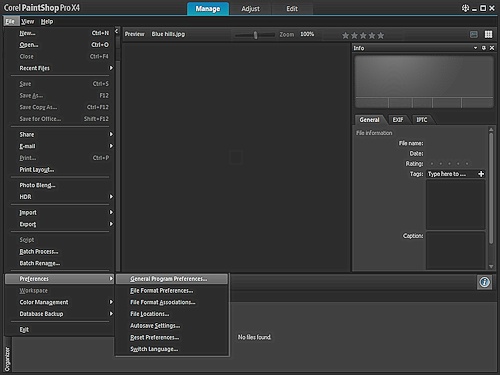 2. Once you have the Preferences screen open, on the left pane, click Default Launch Workspace option at the bottom of the list then on the right pane, there will be 3 settings:
Manage (Organizer in version X3)
Edit (Full Editor in version X3)
Keep Last Viewed
Once you have made your selection, click the OK button at the bottom right corner.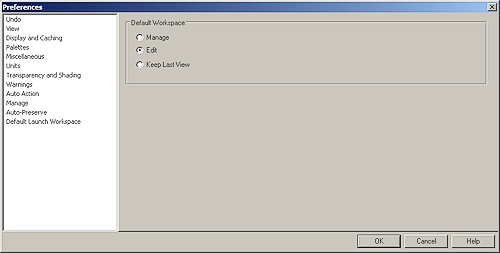 3. Now everytime you launch PaintShop Pro, it will open using the workspace that you selected.



Keywords: PSP, workspace, change, edit, launch, open, use, mode, view