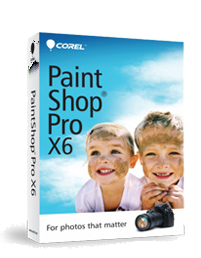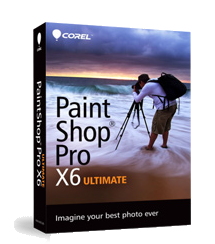 Finding the 224 page PDF User Guide for Corel Paintshop Pro X6 is easy in a few clicks.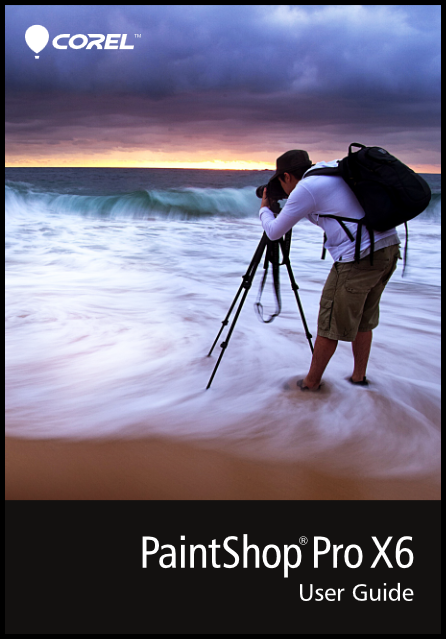 1. Simply click on the help section at the top of the program.
2. Click on the "User Guide (PDF)".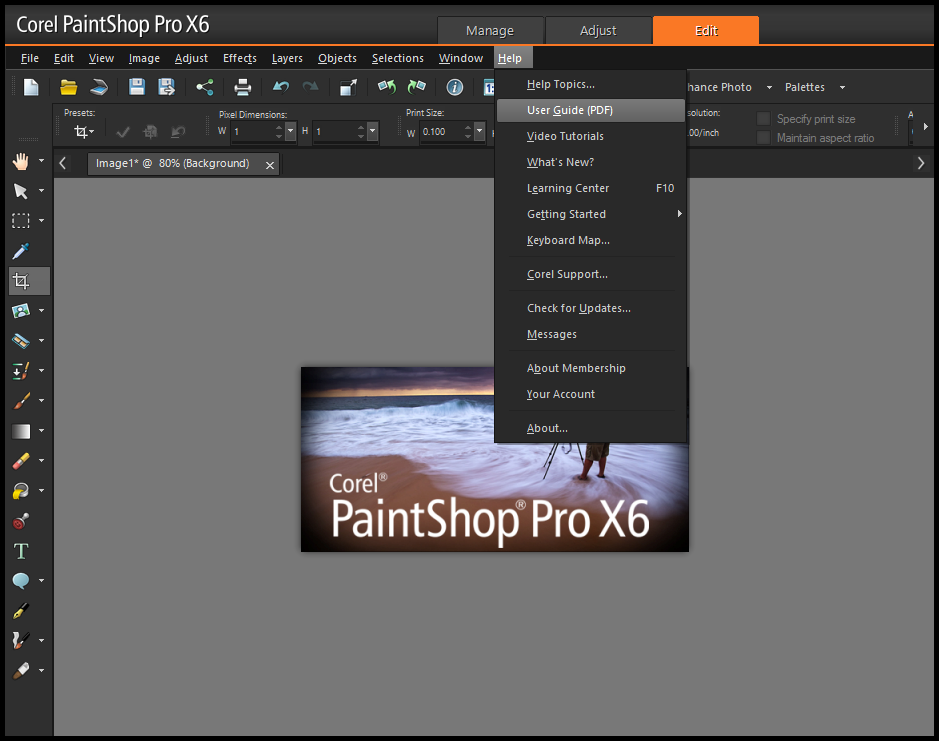 3. The User Guide in PDF will be launched.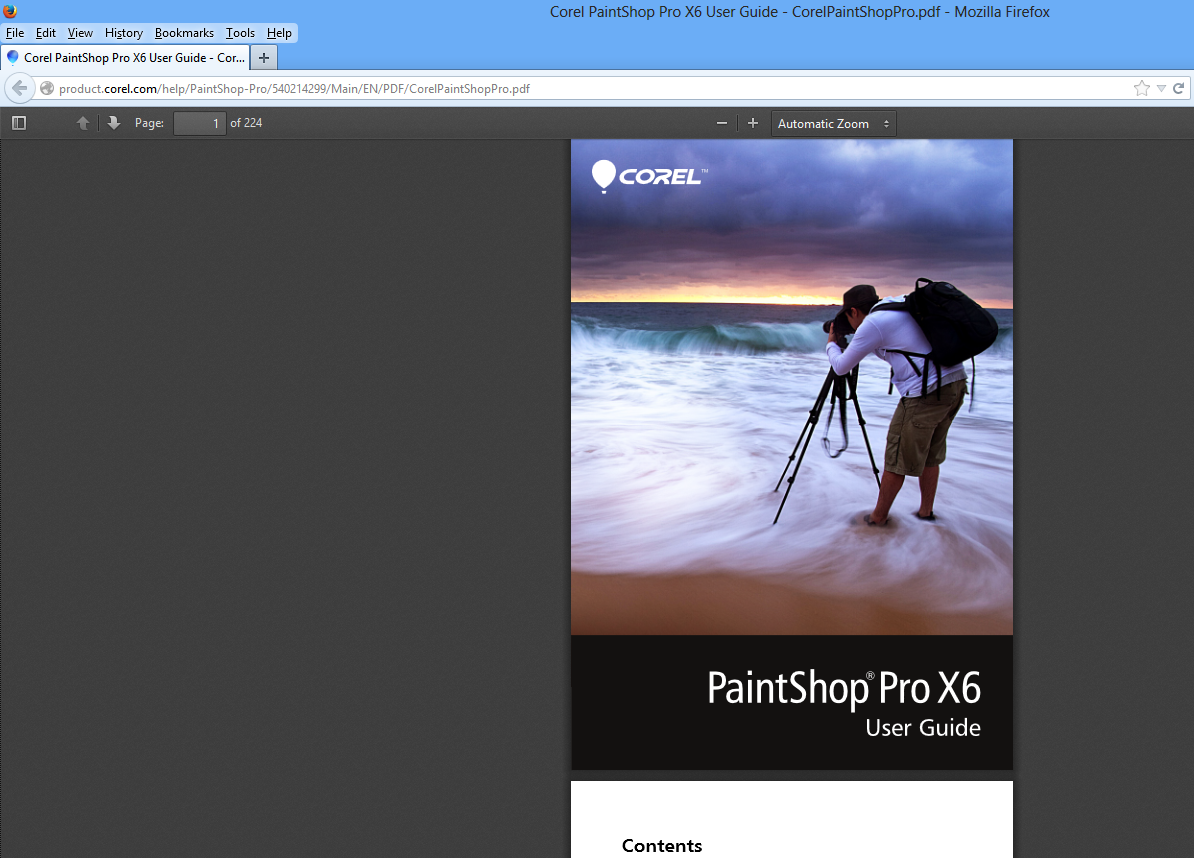 4. Once the User Guide has been launched, you can save it locally to your computer so you can also access it offline.
5. The direct link for the User Guide is: http://product.corel.com/help/PaintShop-Pro/540214299/Main/EN/PDF/CorelPaintShopPro.pdf