Customizing the effect of Filtered Sunburst for PaintShop Pro
After you run the Filtered Sunburst script, a "Sunburst" window will prompt at the last step. You may change the position of the sunburst by adjusting the values of "Horizontal" and "Vertical". You may also change the brightness and density of the light and rays.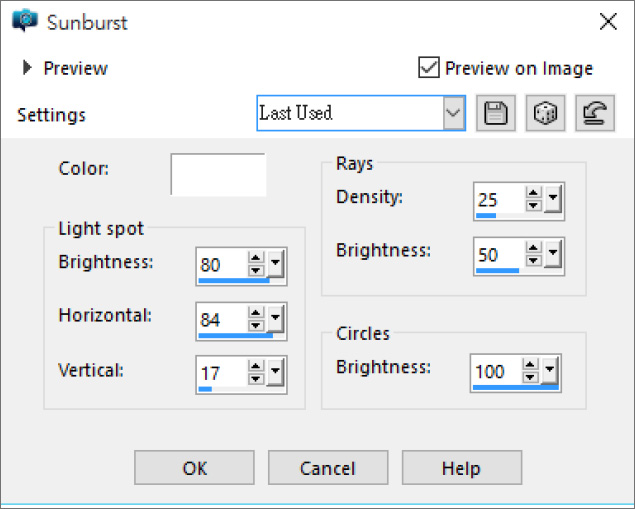 Tip: You can strengthen the Sunburst effect by running [Effects] / [Illumination Effects] / [Sunburst] again right after the script is completed.