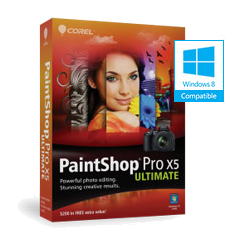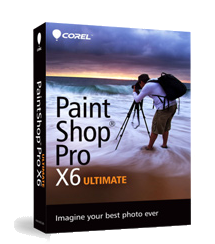 How to use Layer Styles
You can create visually interesting and creative designs to a layer of a text or shape.  This feature can only be applied to raster and vector layers.  Layer Styles function have six effects:
Reflection
Outer Glow
Bevel
Emboss
Inner Glow
Drop Shadow
Some layer styles (such as Drop Shadow) are applied outside the layer's data.  Some layer styles won't be seen unless the layer includes areas of transparency.  Layer Style Effects are available in the Layer Properties Dialog box.



Where to find the Layer Properties Dialog box?
Right-click on one of the raster/vector layers in the Layers Palette
Select Properties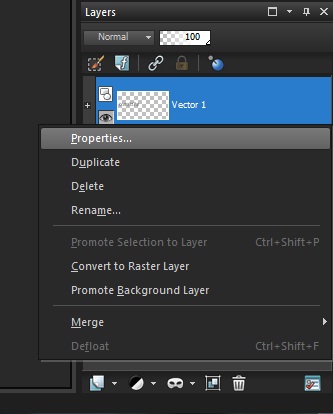 3.  Layer Styles tab
 
      4. Add a checkmark to the Preview on Image box to view adjustments done to the image in real time.
 

How to apply Layer Styles
 
Right-click on a layer in the Layers Palette, choose Properties and then click on the Layer Styles tab
Select the preferred Layer Style
Drag the Size slider to set the speed with which the reflection fades in comparison with the original layer data
Drag the 

Opacity

 slider to set the intensity of the reflection's overall lightness
Drag the red Reflection Distance control line to set the horizontal axis about which all layer data is reflected. (in exemption to Outer Glow layer style)

 
                                  Reflection Style                                                                                           Outer Glow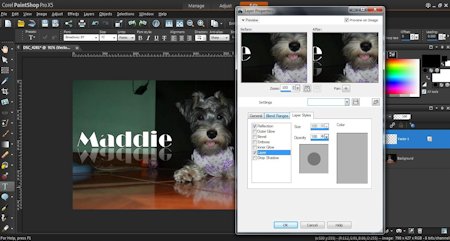 Bevel                                                                                                     Emboss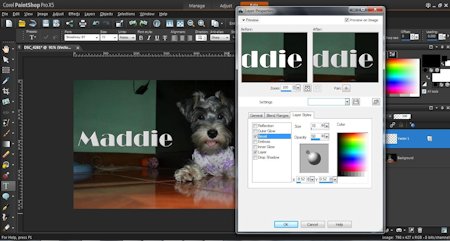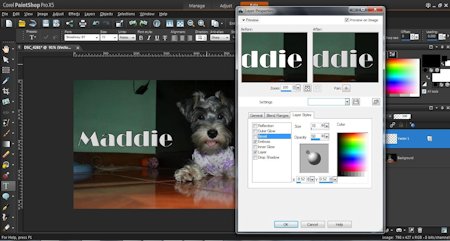 Inner Glow                                                                                                   Drop Shadow