In order for the .pspimage file to be compatible with an older version of PaintShop Pro, please follow the steps below.

1. After completing your project, you can click on FILE, then SAVE (if saving for the first time) or SAVE AS... (for previously saved files).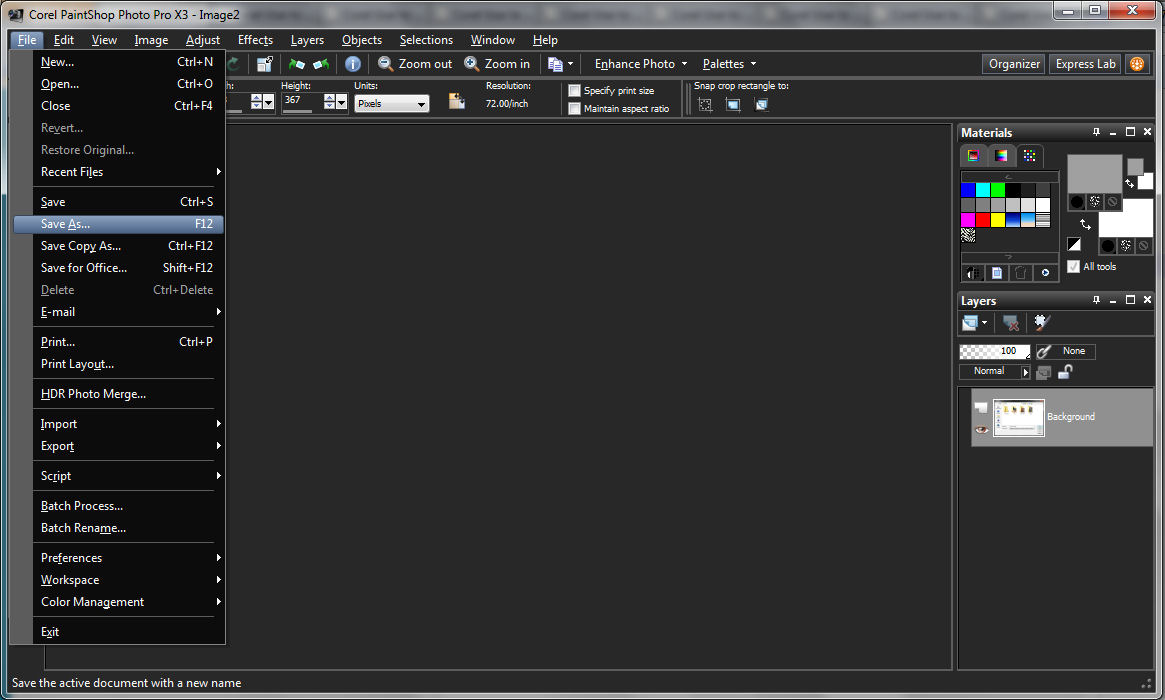 2. Make sure that the SAVE AS TYPE: box is set as PSPIMAGE (*.pspimage, *.psp, *.pspbrush, *.pspframe, *.pspshape, *.psptube, *.tub), then click on the OPTIONS.. buttion.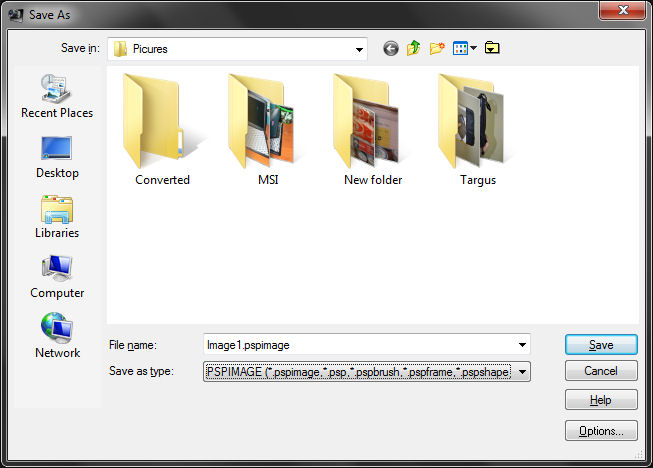 3. On the SAVE OPTIONS screen, under the VERSION section, click on the button next to the Save As: section then select the older version of PaintShop Pro that you want your project to be compatible with. You can make your .pspimage compatible as old as PaintShop Pro version 5.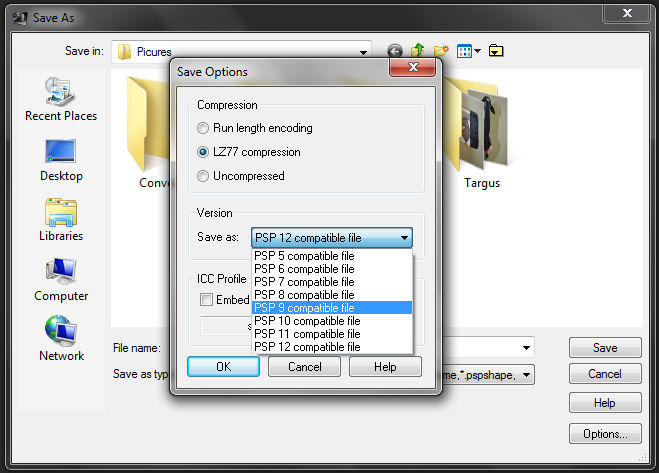 4. Then just click on OK, then the SAVE button to save your project.