Below you will find instructions on how to enable Thumbnail information under Manager tab.
As you can see below the information on the Thumbnails of images under the Manage tab is not displayed.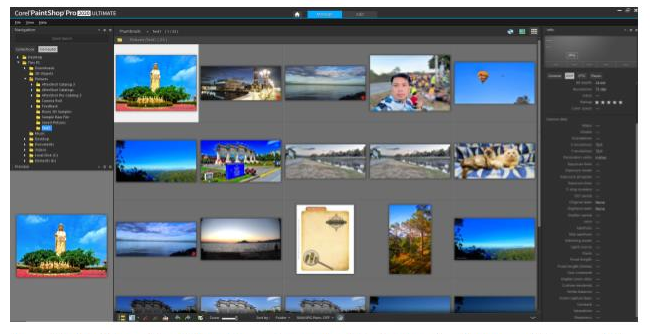 To enable this information, click on the caret arrowhead (facing down) on the lower right corner of the Workspace.
A dropdown menu will appear then click on the Thumbnail info to enable it.