Adding Brushes in PaintShop Pro
The simple instructions below will show you how to install and use the brushes you have purchased. You can also watch our video tutorial Using the Brush Tools to see just how easy it is to work with brushes and how they can enhance your photo projects.
To use a brush:
In the Edit workspace,
1. On the Tools toolbar, choose a brush tool.

2. On the Materials palette, choose the foreground and background colors and materials.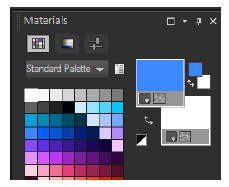 3. On the Tool Options palette, choose a tool from the Presets drop-list.
4. Choose a preset brush tip from the brush tip drop-list.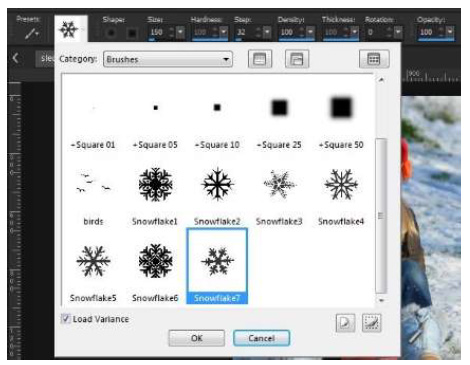 5. Specify the brush options, such as shape, size, opacity, hardness, thickness, and rotation.