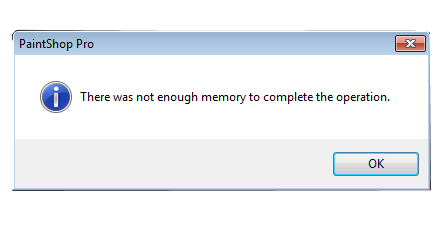 Error Message: There was not enough memory to complete the operation



If you notice this error box pop up when trying to perform a certain action in PaintShop Pro, this means that the pixel size exceeds the boundaries of 4999 pixels high x 4999 pixels wide. This is a size limitation in PaintShop Pro which will not allow you to perform certain actions such as use the Object Extractor or Printing an image if it is above the dimensions indicated.

As a workaround, you would have to resize your image to a dimension lower than 4999 x 4999.