After registering your version of Corel's PaintShop Pro X5, you can now download additional content available through the Corel Guide. The Corel Guide button is located at the top right corner of PaintShop Pro. (see image below)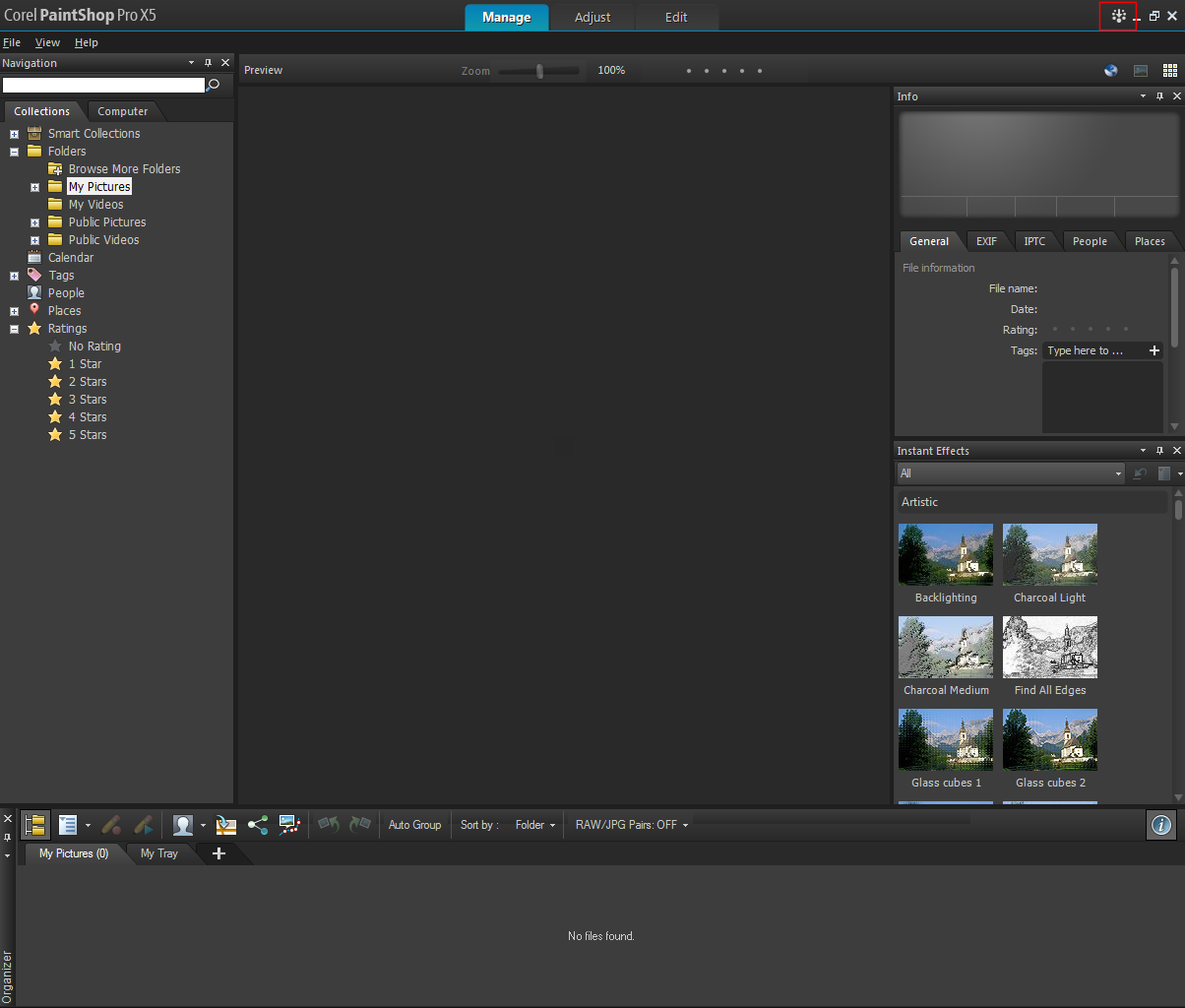 You can also locate the Corel Guide by following these steps:

Click on the Help menu option
Locate Corel Guide in the list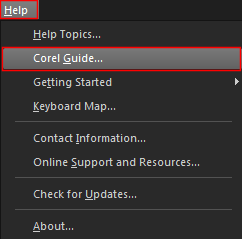 Once you have accessed the Corel Guide for the first time, it will ask you to register your software in order to view the Corel Guide. To view instructions on how to register your licensed copy of Corel's PaintShop Pro X5, please click HERE.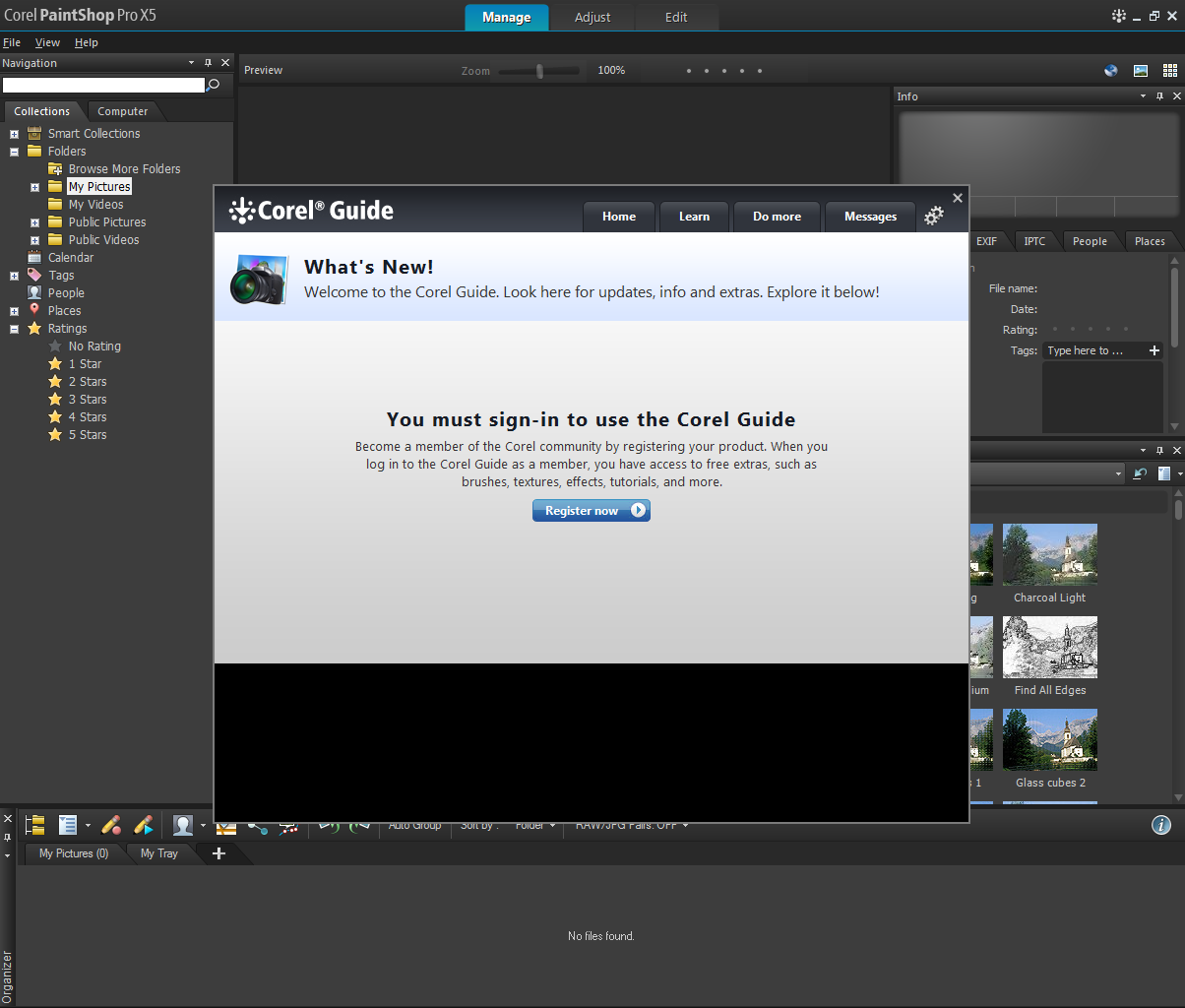 Once you have registered your license copy of Corel's PaintShop Pro X5, the Corel Guide will provide you with a list of tabs to chose from in order to access both video tutorials, as well as additional content. To access the additional content, click on the 'Do More' tab.