Example Error Message Window

1. Click on Start and choose Run (or use the Search box)
2. In the run, or Search box, type in: msconfig and hit enter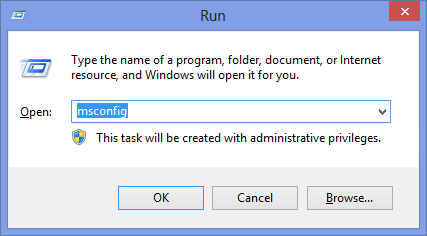 3. In the msconfig window, click on the Services tab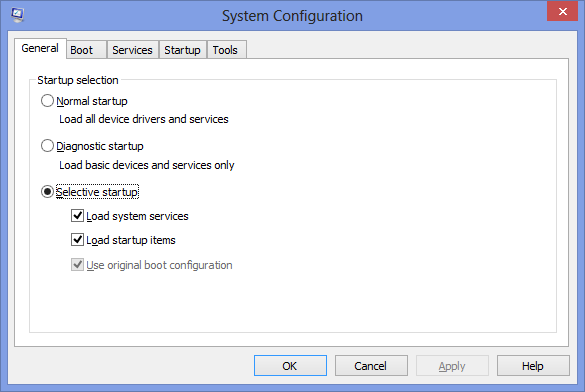 4. At the bottom of this tab select the box title "Hide all Microsoft services"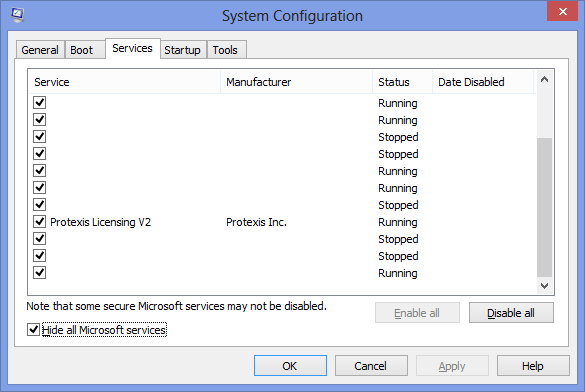 5. Once all the Microsoft services are hidden, scroll through the list until you come across "Protexis Licensing Service v2". Place a check mark beside it if unchecked. Also if you have installed CorelDRAW Graphics Suite X6, Painter 12 or Painter X3 64 Bit versions, make sure that "Protexis Licensing V2 x64 also has a check mark beside it and then press Apply, then OK.

You will be asked to reboot the computer if any changes are made in this window. Say Yes to the reboot and allow windows to restart. Once on your desktop, restart your program.