There will be two places where the downloads for PaintShop Pro X6 and any Ultimate features can be found after the purchasing the software.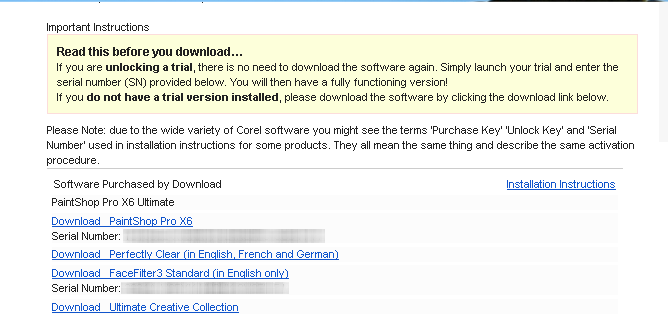 Option 1 - Email
Open email
Locate and open the email from corel-orders@corel.com labelledOrder Confirmation.
Scroll to the middle of the email to the section called Software Purchased by Download
All software links will be in a bluecolored text.



Option 2 - Your Account Sign In


The other option is to log into Your Account at www.corel.com.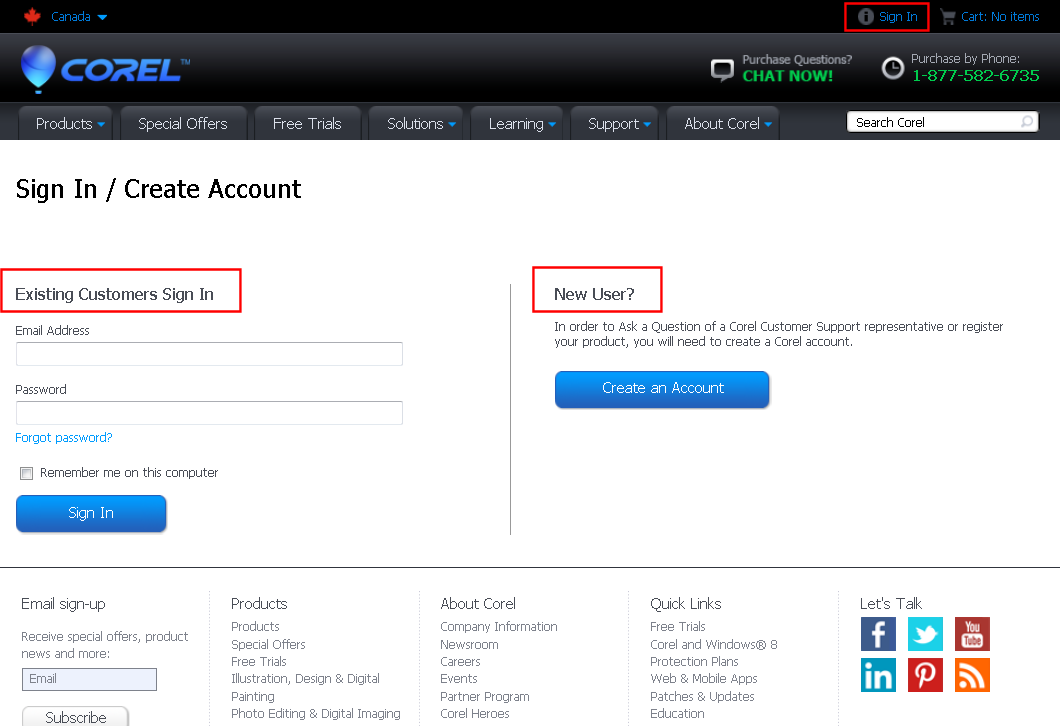 For existing customers (anyone who have previously registered or have newly purchased products through the Corel store or calling Corel customer service) you can click on the Sign In button to sign into your Corel.com account. If you do not know your password, or have forgotten it, click on the link titled Forgot password under the Existing Customers Sign In.

Once, you have signed into your Corel.com account, proceed to the section called Your Order Status & History located at the bottom of the page. In the Your Order Status & History section, you will see a number under the Order Number list. If you click on the order number hyperlink, it will re-direct you to the same order confirmation as detailed at the beginning of this article.