The Digital Workflow
The digital workflow suggests a sequence for working with your digital images.  Whether you want to organize, retouch, print or share, you can use the workflow described below as a guide to your overall experience.
Bring Photos into Corel® PaintShop Pro
The application automatically catalogs the folders that you navigate to.  The cataloging function displays each image in their own localized folder which can be found within Windows.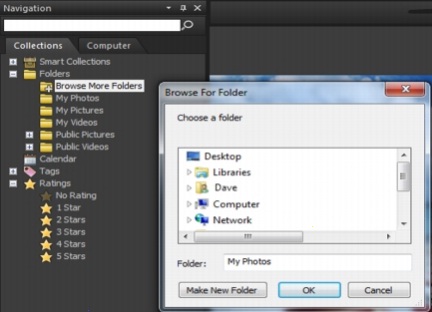 Manage Your Photos
Digital photography gives the photo editor freedom to experiment.  The result is a large number of digital files, which photographers will need to manage by reviewing, culling, and identifying photos as early in the process as possible.
The Manage workspace lets you access all the tools you need to cull, rate, tag, and prepare photos for editing or sharing. Double-clicking a thumbnail opens a full-screen review mode calledQuick Review. Search options and Collections make it easy to find and work with the photos that you currently store on your computer.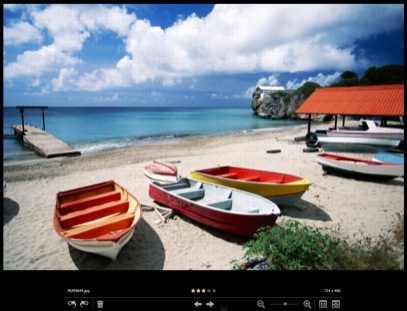 Quick Review is a full-screen review mode that opens when you double-click a thumbnail in theManage workspace. You can use arrow keys to zoom and navigate.
Adjust Photos Quickly
The challenge for many photographers is finding the time to edit photos.  The Adjust workspace lets you move from photo to photo quickly and puts commonly-used editing tools at your finger tips. In some cases, this will be all the editing tools your photos will need.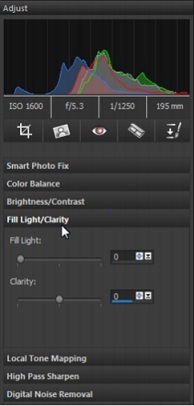 After you edit photos, you can return to the Manage workspace to take advantage of multi-photo editing features such as Capture and Apply editing. Capture and Apply editing lets you copy edits that are made to a single photo, and apply the edits to multiple photos.
Advanced editing and RAW files
Professional-level tools and features are available in the Edit workspace.  For example, you can apply effects, add text, and use custom painting tools while in Edit mode.  You can also use layers to create highly editable composite images, isolate image areas with selections and masks, and access tone curves, histograms, and other advanced adjustment tools and options.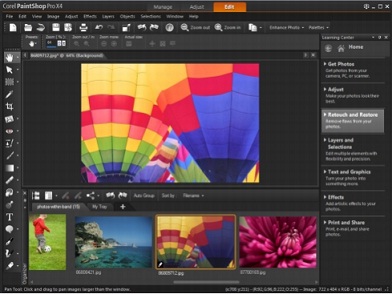 If you like the full control of working with RAW files, you can use the Camera RAW Lab to process your photos.
Share Photos 
After you adjust and enhance your photos, you'll want to share them. Along with printing, layout, and e-mailing options, you can also post to Social Media sites such as Facebook® and Flickr® directly from PaintShop Pro.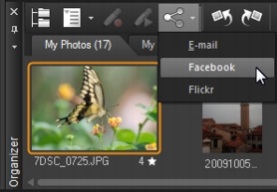 Expanded Creative Options for DSLR Photography
Many DSLR (digital single-lens reflex) camera owners are expanding their knowledge and looking for creative options. HDR (high dynamic range) features in Corel® PaintShop Pro will help you take advantage of the bracketing features of your camera. You can also combine multiple photos with Photo Blend.