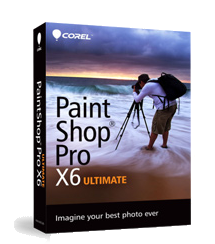 Issue
PaintShop Pro will not display any thumbnail images in the Manage, Edit or Adjust Windows

Reason

A corruption has occurred with the thumbnail database file that includes information on how the image is displayed within PaintShop Pro.

Resolution

*The following steps are for PaintShop Pro versions X4, X5 and X6 running on Windows Vista, 7 and 8.
Open a Windows Run command box.  (Hold down the Windows and 'R" buttons simultaneously)
Type in the word:  appdata    into the Run box.
Click OK.
Open the Local Folder.
Open the Corel PaintShop Pro folder.
Open the folder associated with the version of PaintShop Pro. (eg.  the 16.0 folder is associated with PaintShop Pro X6)
Open the Database Folder.
Right click on the file called ImageDB.db.
Select Rename from the menu and add the word OLD to the end of the filename.  (eg. ImageDBOLD.db)
Close the Appdata window and launch PaintShop Pro.
 

Steps for users running PaintShop Pro on Windows XP.  Before completing the following steps, the Application Data folder needs to be visible.  To make this folder accessible, follow these steps:
Click on START.
Click on Control Panel.
Double click on Folder Options.
Click on the View tab.
Under Hidden files and folders, add a bullet to "Show hidden files, folders and drives".
Click the Apply button
Click the OK button

Steps to access the Application Data folder:
Click on START
Click on My Computer
Click on C: drive (Local Disk C:)
Open the Documents and Settings folder
Open the {username} folder
Open the Application Data folder
Open the Corel PaintShop Pro folder.
Open the folder associated with the version of PaintShop Pro. (eg.  the 16.0 folder is associated with PaintShop Pro X6)
Open the Database Folder.
Right click on the file called ImageDB.db.
Select Rename from the menu and add the word OLD to the end of the filename.  (eg. ImageDBOLD.db)