How do I email a group of photos PaintShop Pro x4?
Simple Procedure to send a group of photos using Paint Shop Pro X4
1. Open Paint Shop Pro 2. Click on the "Manage" tab.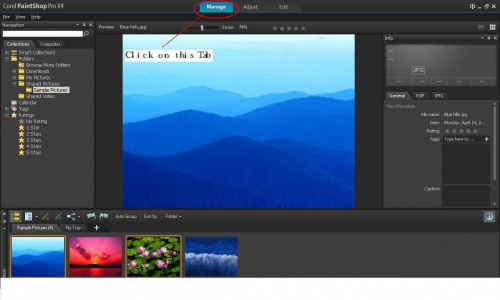 3. On the left side of the window choose to open the folder that contains the pictures you want to send.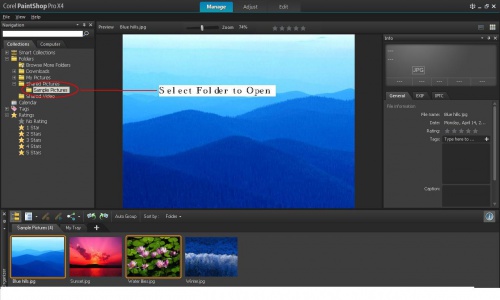 4. Select all the pictures that you plan to send. You may press "shift" key and click the pictures for multiple selection or hold down "Ctrl" for manual selection.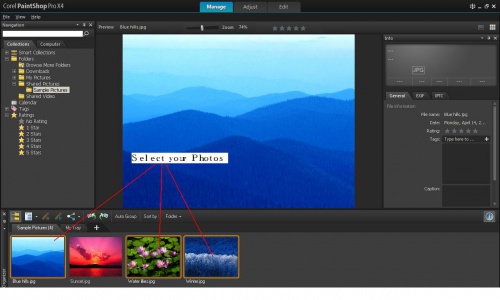 5. Click on "File" menu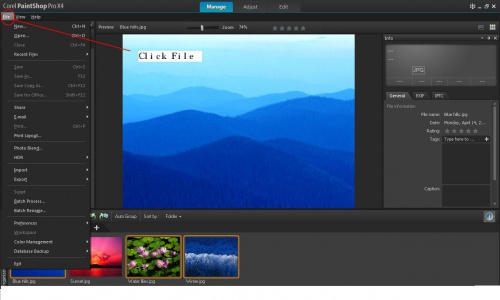 6. Click on "Email".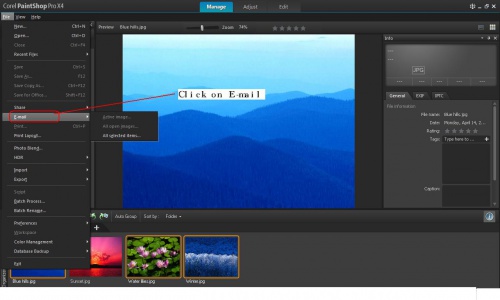 7. Click on "all selected items"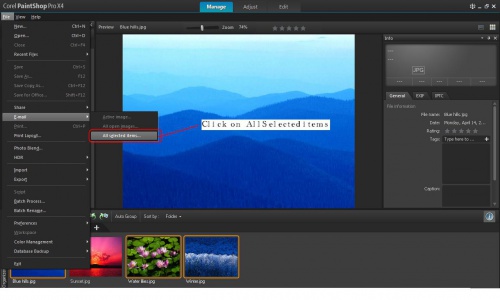 8. It will open up a window and will give you option to send as Embedded or attachment, you may choose what you want.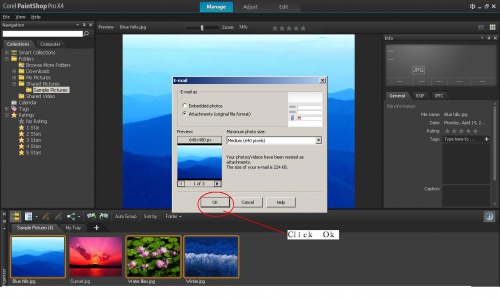 9. And then click "OK" It will open up your email program and all the pictures will automatically be attached or embedded. You may now send your pictures using your email program.

keywords:
Sending a group of photos;Sending a group of photos PaintShop Pro X4;How do I email a group of photos in Paint Shop Pro X4;emailing group photos;sending photo