In WordPerfect®, you can display up to 10 different toolbars, including the Legal toolbar, the Microsoft® Word Compatibility toolbar, and the Hyperlink Tools toolbar.
To display a toolbar
1. Click Tools > Settings.
2. Click Customize.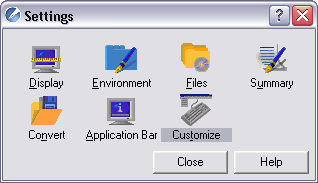 3. In the Customize settings dialog box, click the Toolbars tab.
4. In the Available toolbars list, enable the check box beside a toolbar name.
A check mark next to the toolbar indicates that it is displayed.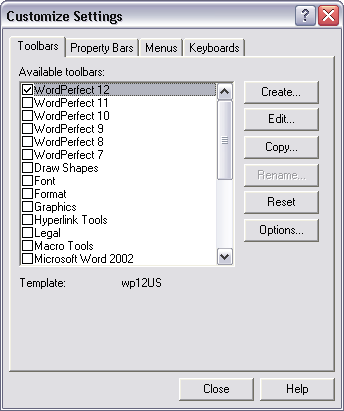 Alternatively, you can display a toolbar by clicking View > Toolbars, and choosing the toolbar you want to display from the Available toolbars list.