The following steps will install spell checker, Thesaurus and grammatik in various languages.

1.Click Start then select Control Panel.
2. On the Control Panel window, if the view is set to Category, click on "Uninstall a Program" that is right below the Programs category. If the view is set to Small icons or Large icons, click on Programs and Features.
3.Locate WordPerfect X5 from the programs list. Highlight the program and click the "Uninstall / Change" button above the list.
4. This should open the WordPerfect Office X5 installation setup with the options toModify, Repair or Remove. Please choose Modify then click Next.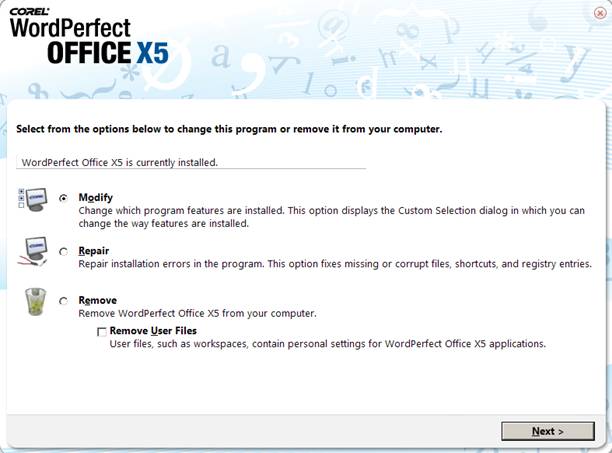 8. Click Begin / Install Now.
9.Once setup is done, launch the program and go to Tools > Language > Settings. Select the language that you have chosen in the Writing Tools option.



keywords : languages, dictionary, WordPerfect Office X5, how to