This article gives step by step instructions for removing the automatic transition in VideoStudio X5Launch VideoStudio X5.

Launch VideoStudio.

1. Click Settings.

2. Click Preferences.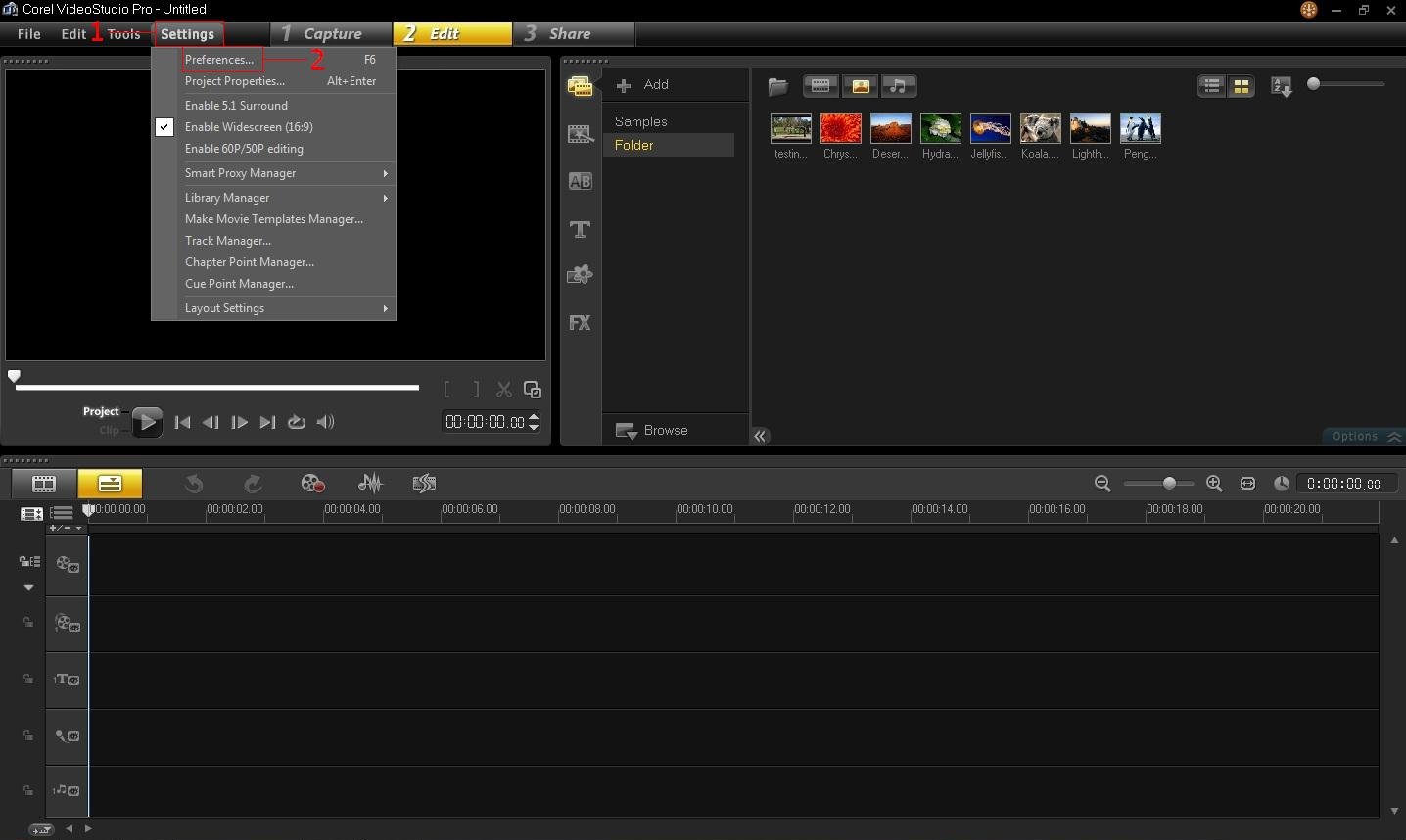 3.The Preferences window will appear, Click the Edittab.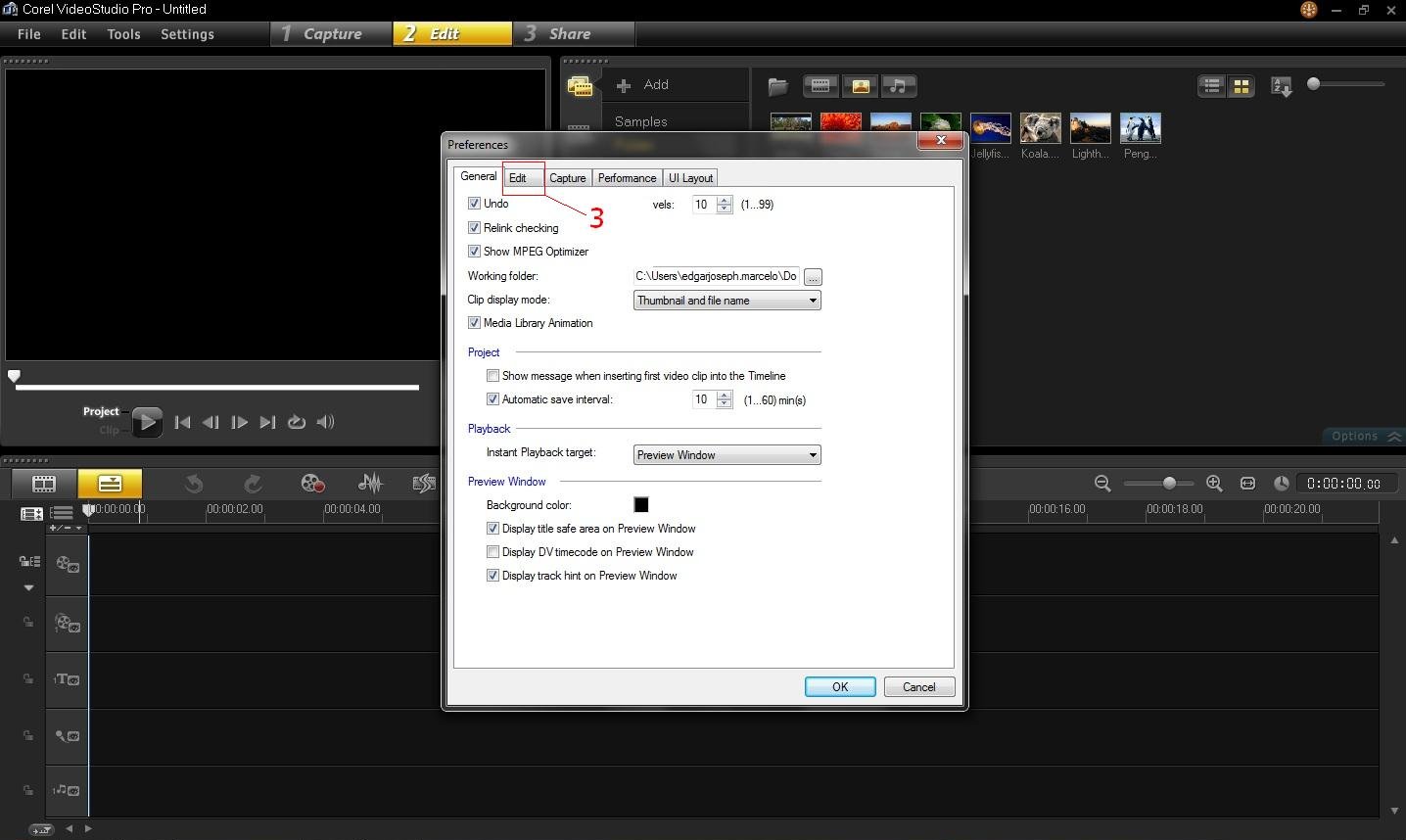 4. On the bottom part of the Edit Tab, uncheck the boxlabelled Automatically add transition effect.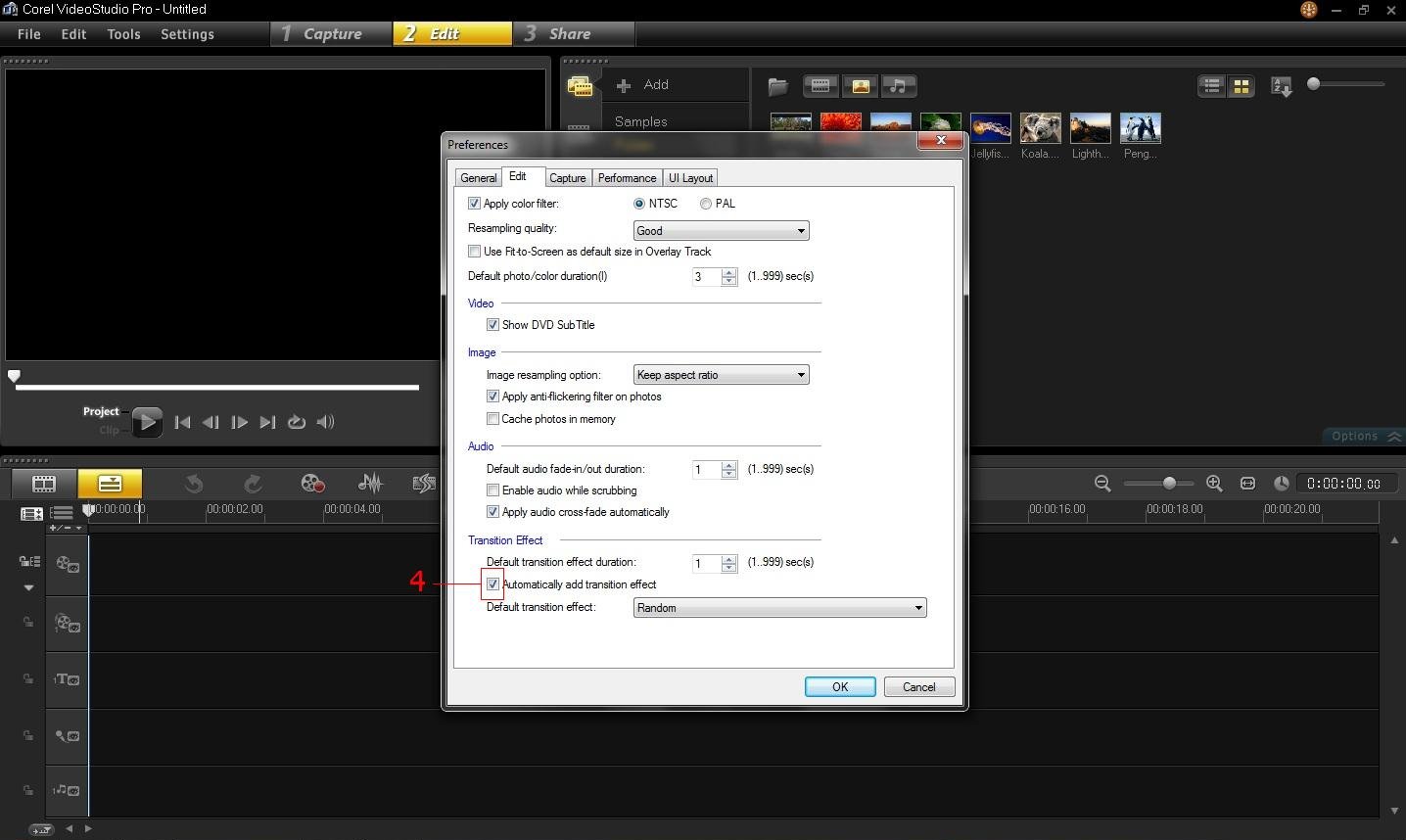 5. Click OK.