Create your own animated drawings to add to your video clips using Painting Creator in VideoStudio. You can use this feature to draw funny faces on to footage of your friends or create an animated route on a map.
What You Will Learn
In this video tutorial, you will learn how to:
Draw using Painting Creator
Apply your drawing on top of a video clip
Using Painting Creator
1. To begin with, select a clip from the Media Library.
2. Drag and drop the clip onto the main video track.
3. Next, go to the Tools menu and select Painting Creator.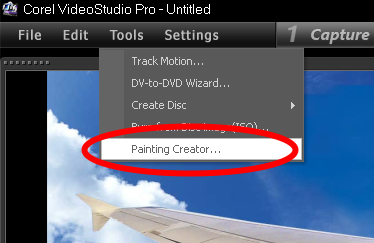 4.On the main canvas area, you will see the clip you selected. You can adjust the opacity of the clip by dragging the background image transparency setting left or right.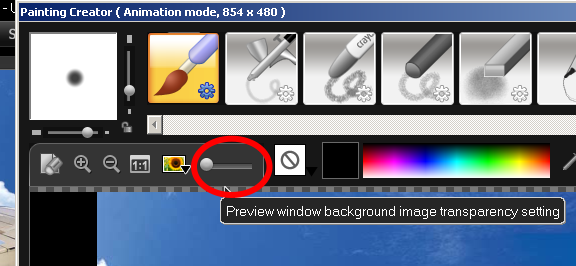 5. Above the canvas, you will find the Brush panel that includes different brushes you can use to create your drawing. On the left-hand side, you can use the Brush Thickness setting to adjust the size of a brush. Choose the Paintbrush and then adjust the thickness size by dragging the buttons around.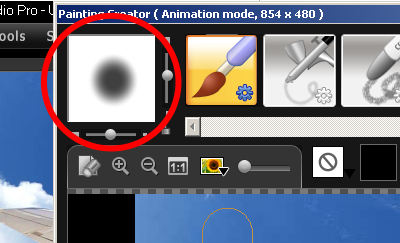 6. Start capturing by clicking on the Start Recording button. Next, draw anything you wish to appear on the video.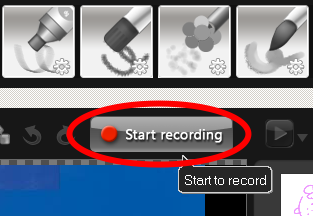 7. Change the color of your paintbrush using the Color Picker tool (or the Eye Dropper tool) and selecting a color from the Color Palette.

8. To erase a drawing, select the Erase button and adjust the eraser size accordingly.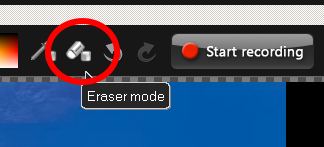 9. Once the drawing is finished, click the Stop recording button. Your drawing will be added to the Painting Library.
10. Click on OK to start the rendering, which can take a couple of seconds.
11. The rendered drawing clip will appear in the Media Library.
12. Right-click on the drawing clip and select Insert to > Overlay Track # 1. This will place the drawing clip below the main video track.
13. Adjust the length of the exposure of the drawing clip by pressing the Shift key on your keyboard while dragging the right-edge of the drawing clip. Match its duration with the video clip on the main video track.

14. To preview, select the project on the Navigation Panel and hit Play.
15. Proceed to Share to convert your project into another video format.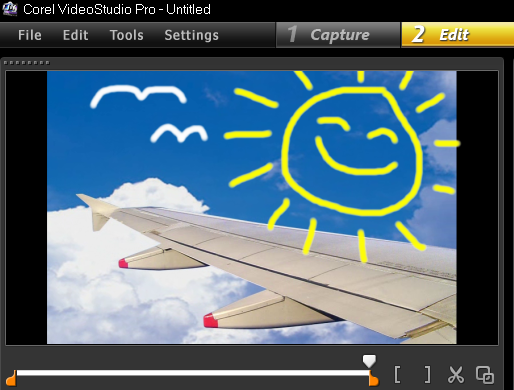 And that's how you use Painting Creator in Corel VideoStudio Pro. Thank you for watching.
If you have enjoyed this tutorial, be sure to check out the other tutorials that are available in the Discovery Center. If you have any ideas for tutorials or projects that you would like to see in the future, please leave us some Feedback.