Below is a step-by-step instruction on how to change the VideoStudio working folder if users get the "Insufficient Disc Space" error during the DVD burning process.

1. Launch VideoStudio Pro X5. Insert your project into the timeline.
 

2. Click on "3  Share" at the top part of the VideoStudio interface. Click on Create Disc and choose DVD. This should launch the VideoStudio DVD Wizard.


3. Click on the Settings and Options icon 

 on the lower-right corner of the window. Select Preferences.


4. Under the General Tab in the Preferences window, click on the folder icon across the Working Folder option.


5. Select your desired location for your default working folder.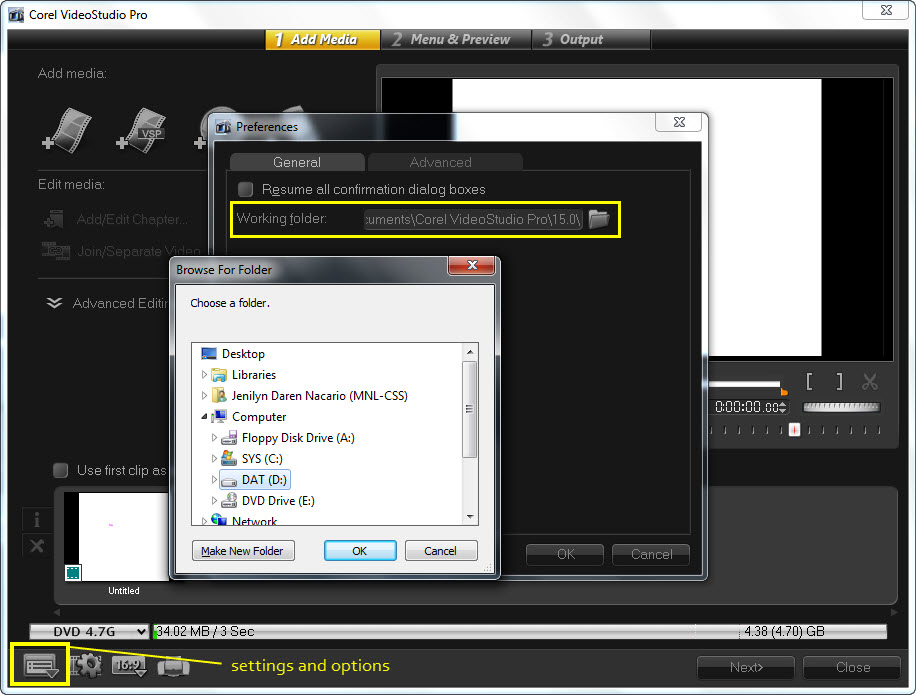 The steps provided in this article can also be used in Corel VideoStudio Pro X4.