These are the steps on how to properly view 3D videos created using VideoStudio Pro X4.

1. Play Anaglyph 3D videos on any playback software and use the 3D glasses that come with VideoStudio Pro X4.

2. Play Side-by-side 3D videos on 3D-support monitor and Side-by-side 3D-support playback software (such as WinDVD 3D version). Operate with polarized glasses.

3. Example of playback software settings (WinDVD Pro 2010 with 3D patch updated):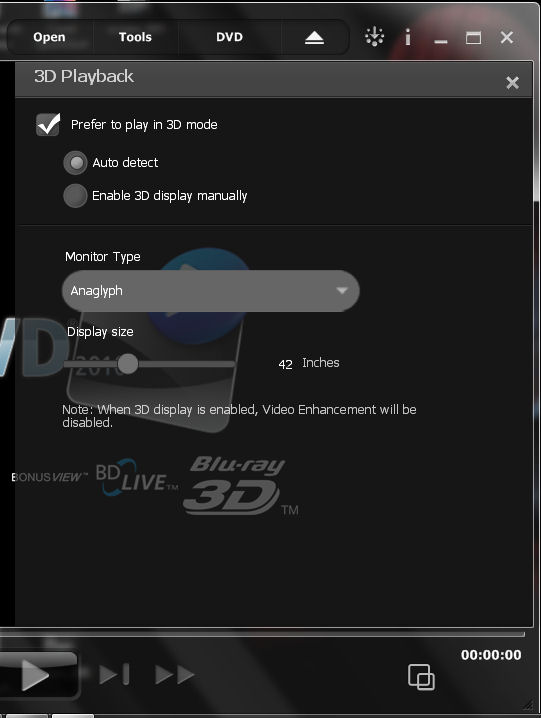 a) Go to Tools, then 3D Playback, make sure |check Prefer to play in 3D Model and Enable 3D display manually
b) Monitor Type select Anaglyph if video is Anaglyph video
c) Monitor Type select Full HD 3D TV (Cheakboard type) or Full HD 3D TV - Interleaved
d) Note: Set all settings before playing the video

NOTE: Anaglyph — Requires only the red and blue generic anaglyph 3D glasses to view 3D video without the need for special display monitors. Side-by-side — Requires polarized 3D glasses and a compatible polarized display monitor to view 3D video.