When installing additional filters using an installation package, instead of from within the program, the installation requires a specific customization, to integrate the filters into the FX library of VideoStudio. You will need to ensure that VideoStudio is not open, for this process to successfully work. Follow the screens as depicted.
1.  Using File Explore, locate and run the installation package, then click Next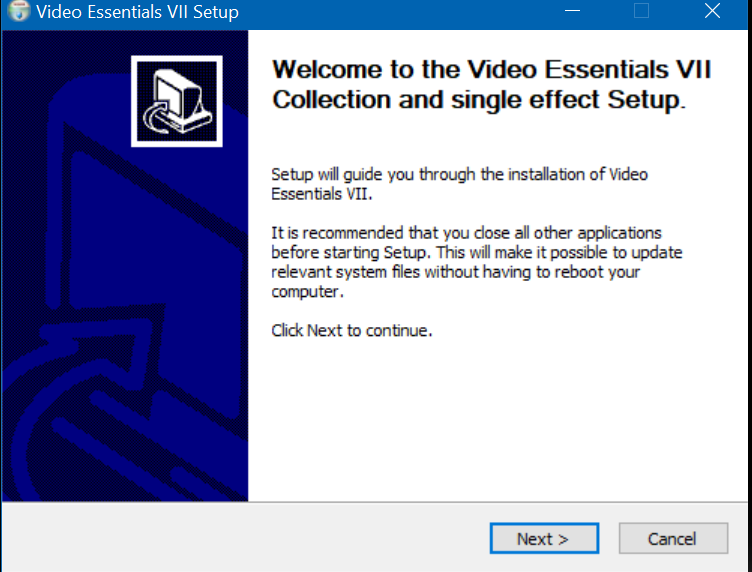 2. Using the down arrow, select the product you wish to install and click Next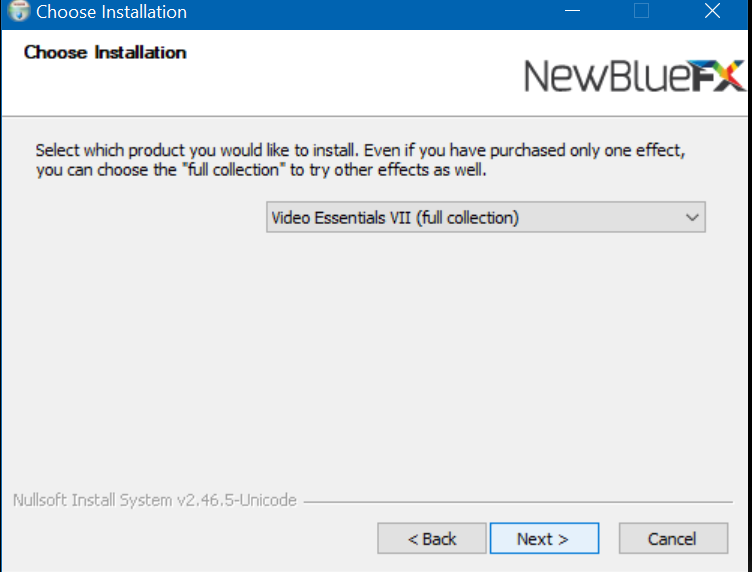 3. Select Corel VideoStudio 64-Bit Install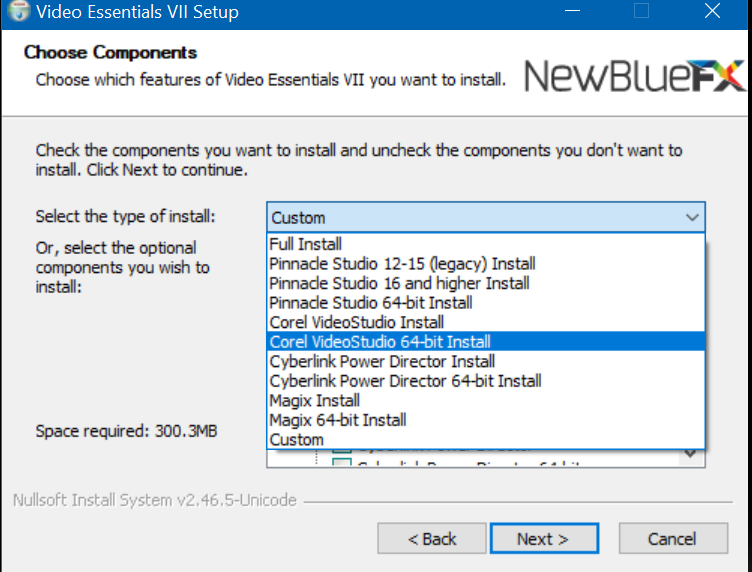 4.  Corel VideoStudio 64-Bit should be the only item checked off on the proceeding screen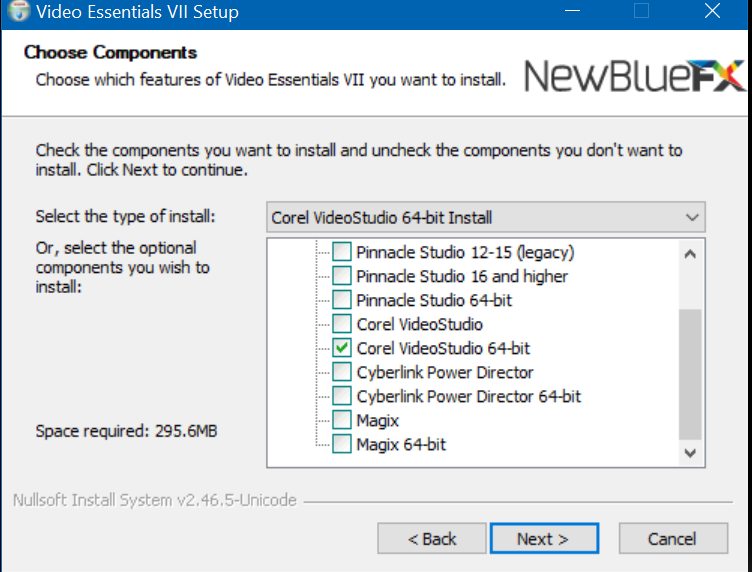 5.  Enter your name and E-Mail address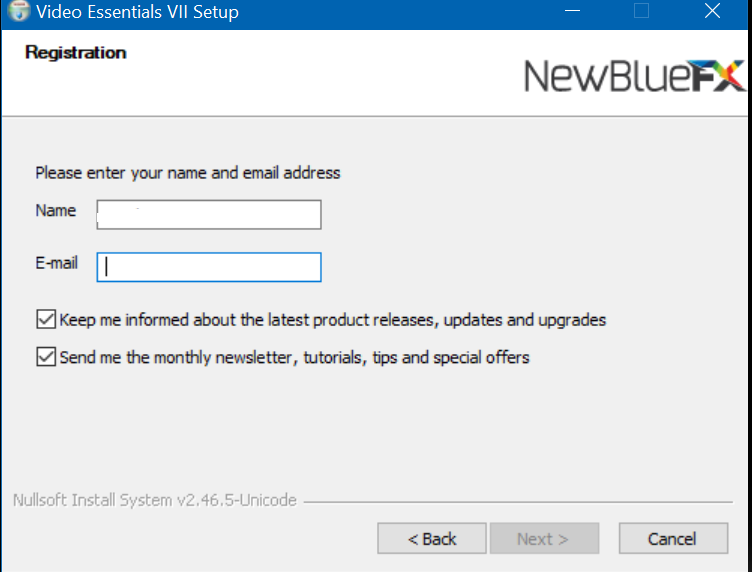 6. Read and Agree/Cancel the End User License Agreement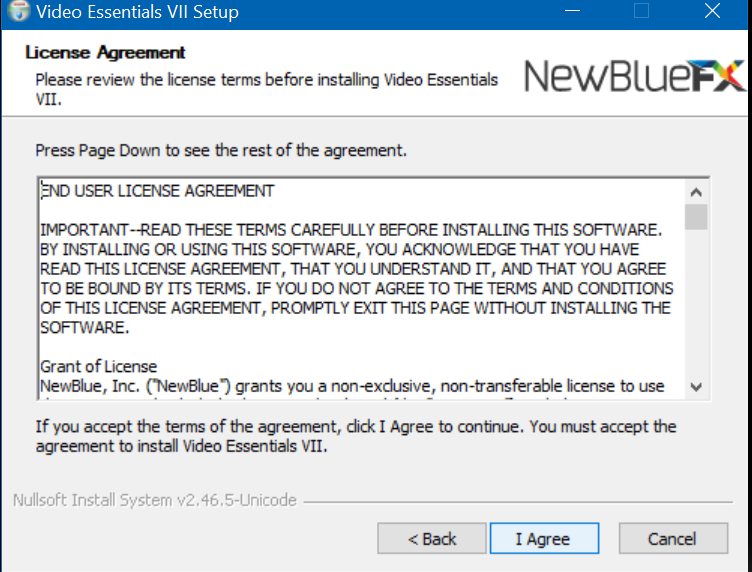 7.  Install into the default location and click Install to proceed.
     It is not recommended that this path be changed.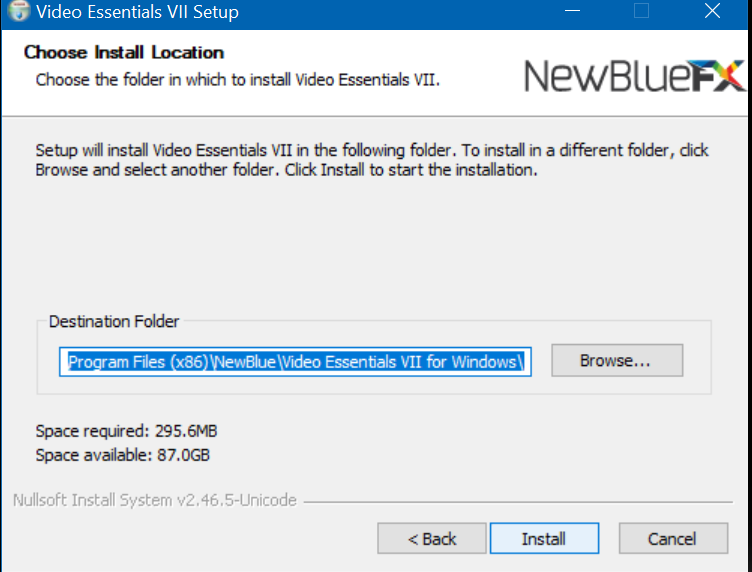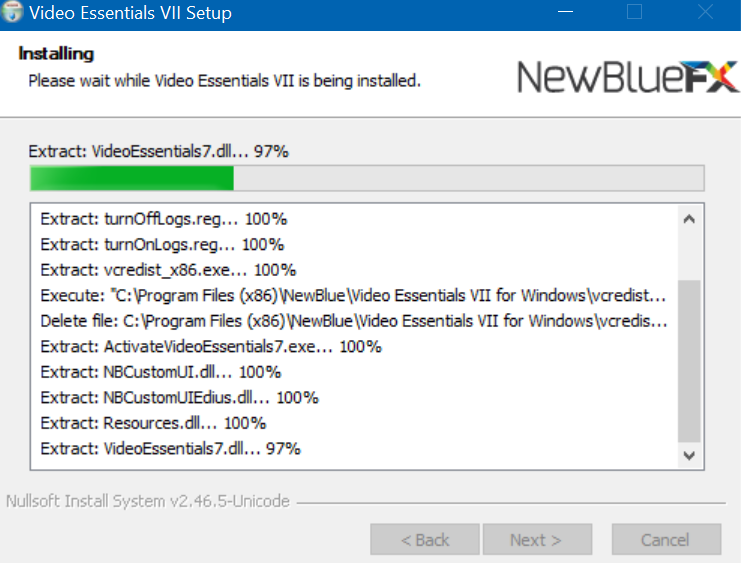 8. Click Add Path and navigate to C:\Program Files\Corel\Corel VideoStudio 2020,  then select vft_plug, and click OK.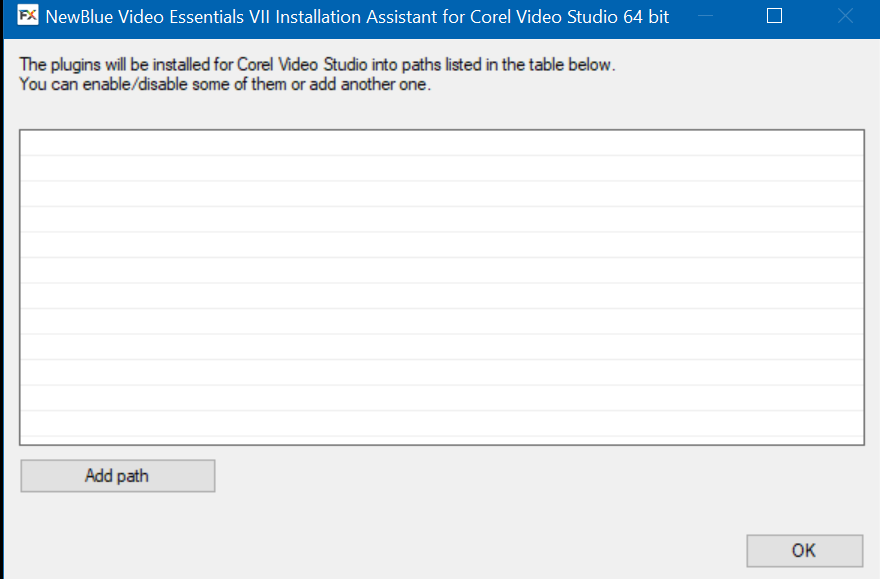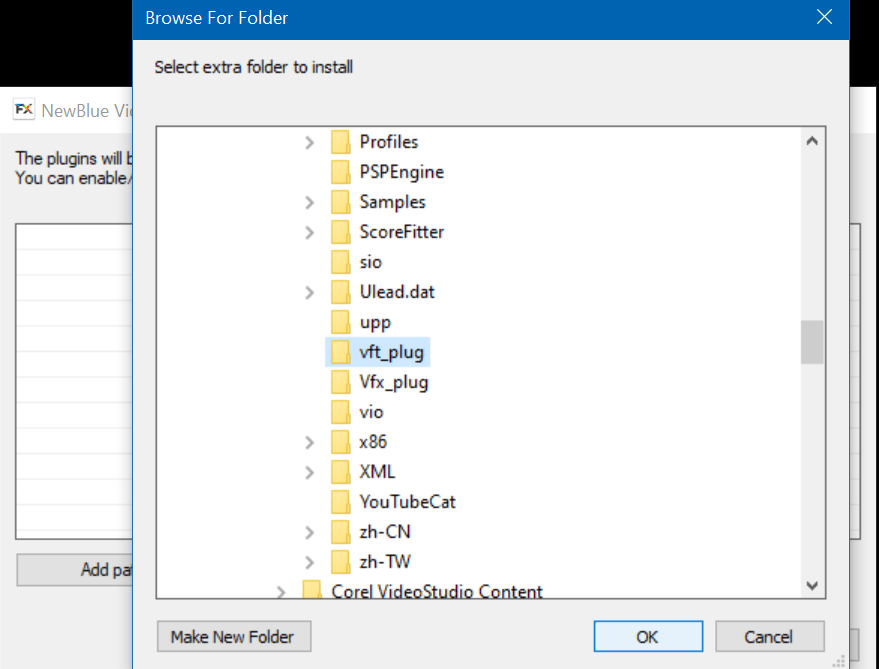 9. Once the path has been added and selected, click OK.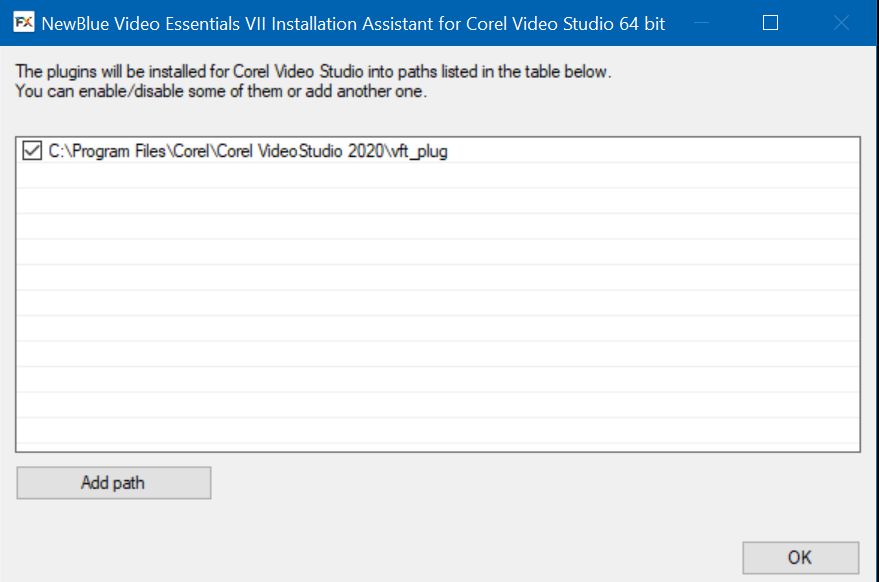 10.  Installation Complete, click Next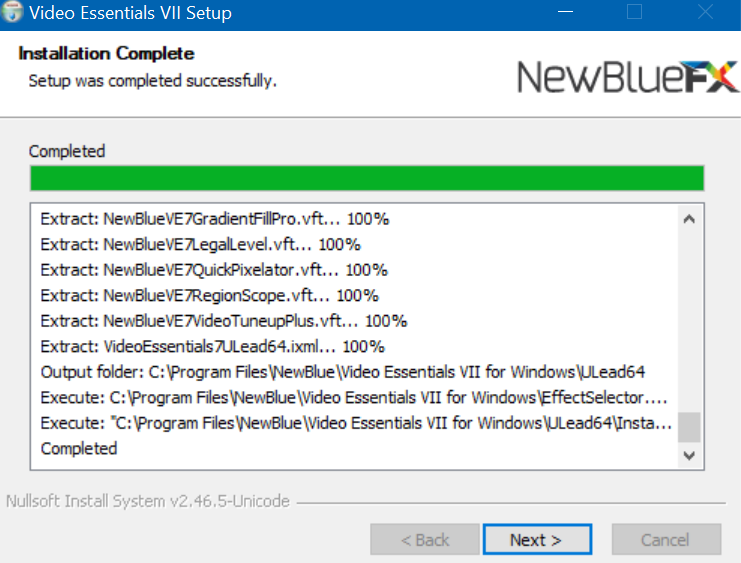 11. Click Finish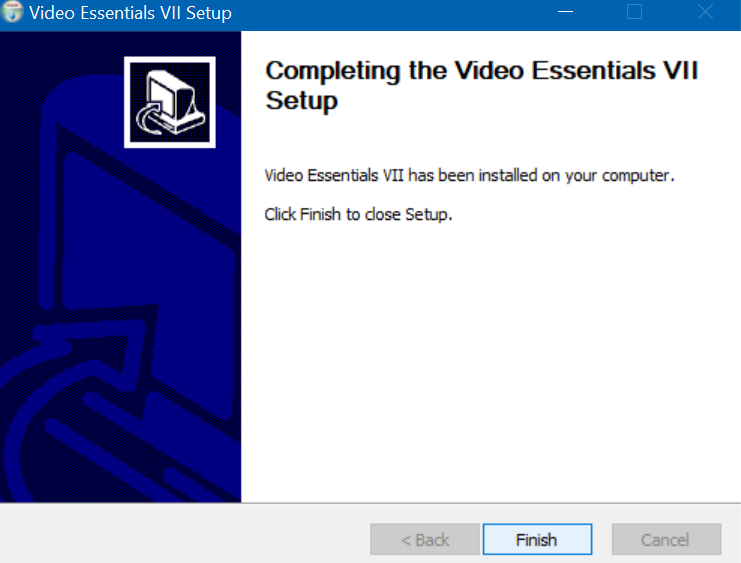 12.  Using File Explorer, navigate to the following location or the collection folder you selected to install.  In this example, it is Video Essentials VII for Windows.

13. Press CTRL+A to select all items in the folder
      Press CTRL+C to copy
      Change the folder to the following location 

     Press CTRL+V to place all the files copied into this folder.
When you next launch VideoStudio, under the FX library, the filters should all be present,
Should they not appear, please contact technical support for further assistance.