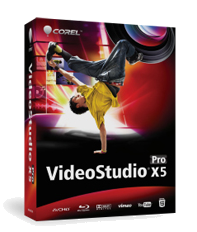 This article lists possible reasons for and solutions to sound not being properly recorded when using VideoStudio to capture your screen. 1. Check Windows sound settings to see if your microphone is muted: On Windows XP: 1. Click on "Start"; 2. Select All Programs ; 3. On the drop down list, select "Accessories"; 4. Click on "Entertainment"; 5. Click on "Volume control"; 6. Within the volume control panel, make sure that "Mic-in" is not in "mute" and is at full volume.

On Windows Vista/7: 1. Click on "Start"; 2. Click on "Control panel"; 3. In the search box, type sound, and then click Sound. 4. Click the "Recording tab", click "Microphone" and then click on "Properties"; 5. Click the Levels tab and make sure the Mute button is not active,
6. Click "Apply". 2. Check the installed Audio device driverif the Microphone / Recording is enabled. If you still have problems after this, check if your audio device driver has been installed properly. To check your audio device driver go to Control Panel: System - System Properties - Device Manager - Sound, video and game controllers. If there is a yellow question mark next to any of the drivers, double click on it, and Uninstall it. Reboot your computer to allow it to find your audio device again. It will ask you if you want to install the driver for your device. Say yes, and supply it with the driver disc (CD-ROM or floppy) to do a fresh install.