Welcome to this video on how to trim and clip footage in VideoStudio.
Today I'm in VideoStudio because I spent all day at the park and shot all sorts of exciting footage. But there's so much!
Don't risk your time on footage your friends and family don't want to see. Make your videos clean and punchy with the trim and clip tools!
What I'll be using is one large video clip I shot at the park. What I want to start with, is breaking it apart into the highlights of the day, in the style of a montage.
The first thing I'm going to do is drag the video from the clip bin into the video track on theTimeline.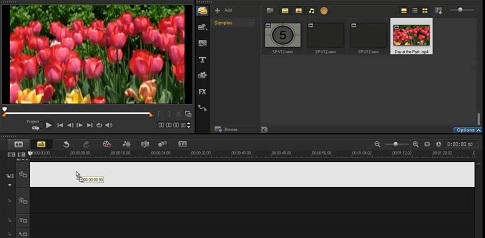 Since I want to create a montage, I want to use a song in the background without hearing any sounds from the park. So let's mute the video sound.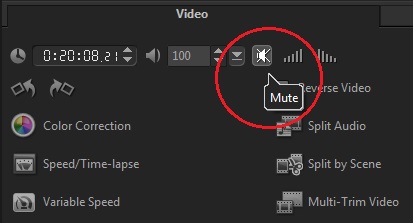 It is important when applying an effect or an edit to the sound for an entire project, to do it before trimming the video, this way you only have to apply the rule once.   So for example, if I mute the large clip now, all my smaller clips later will be muted.
Next, I'll move the Scrubber along the preview screen and find some clear separations in the footage. Since this day consisted of various events, let's make all our neat little cuts now, then work with one section at a time. This makes a lot of footage seem a lot less overwhelming.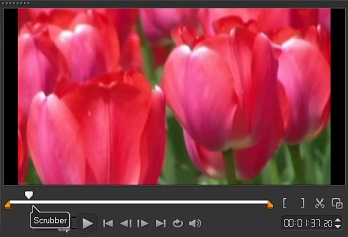 Once you find where you want to cut, click on your trusty scissors icon and they'll clip an opening in that spot. 



If you want to remove a portion of video, simply make a cut before and after that segment, highlight it by clicking with the mouse, and then hit the Delete key on your keyboard. This will remove the unwanted clip, leaving a quick fusion of the other two segments of video.
And that's the visuals!
Now that the video clipping is done, I want to make sure the background music is pristine. 
Trimming background music is very similar to editing video, but with one extra step. 
Once you have your music in your timeline and it is clipped and ready to go, go ahead and click on the icon to fade the music out at the end. You want your music to come to a soft end, not an abrupt stop. 



And now we have a lovely montage of a day at the park!

If you have enjoyed this tutorial, be sure to check out the other tutorials that are available in the Discovery Center. If you have any ideas for tutorials or projects that you would like to see in the future, please leave us some Feedback.