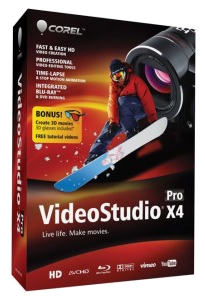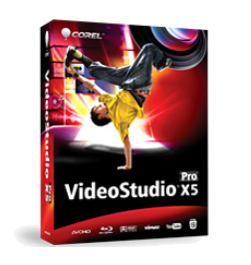 You can import DVD/DVD-VR, AVCHD, BDMV video and photos from a disc, hard drive, memory card, digital camcorders and DSLRs into Corel VideoStudio Pro.

To import digital media
1. Click Capture Step then click Import from Digital Media.
2. Click Select Import Source Folders and browse for folders that
contain your digital media and click OK.
3. Click Start and the Import from Digital Media dialog box appears.
4. Choose the media clips you want to import and click Start import. All
imported videos will be added to the thumbnail list in the Library.

To enable timecode retrieval for AVCHD
1. In the Capture Step Options Panel, click Import from Digital Media.
2. Select the thumbnail of the video file. Click Start import to launch
Import Settings.
3. In Import Destination, select Insert to Timeline or select Add video
date information as title.
4. Choose Entire video to import the timecode of video file to appear as a title spanning the entire duration of the video. Choose Duration to import the timecode as a title within a specified duration. Click OK to apply the settings.


Note: You can apply the same settings for all video files for importing. Click the Apply this setting and never ask me again box or press [F6 F6] to turn on the settings