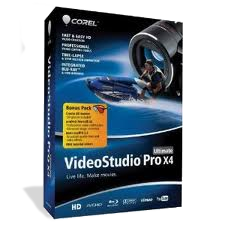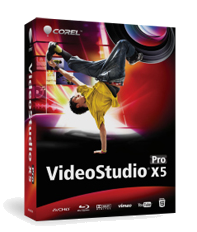 Corel VideoStudio Pro has sample project templates that can help acquaint you with the the application's tasks and features. You can also use the Instant Project templates to create your video project or create your own custom templates.

To open an Instant Project template
Click the Instant Project buttonon the Toolbar (in VSX3 and VSX4); In VSX5, Instant Project can be accessed directly from the Library Panel.Note:The Custom category contains templates you have created.
Choose a template category from the drop-down menu and click a project thumbnail to preview the selected template.
Choose the point of insertion in the Timeline between Add at the beginning and Add at the end.
Click Insert.
To create an Instant Project template
Open the video project that you want to save as a template.
Click File > Export as template.
Click Yes when prompted to save your project.
Enter a File name, Subject and Description.
Browse for the folder where you want to save your template and click Save.
In the Export project as template dialog box, move the slider to display the thumbnail that you want to use for the template and indicate the path and folder name. Template details will also be displayed.
Click OK.
To import project templates
Click Import a project template and browse for the template file that you have created.
Click OK.
Your template will be imported into the Custom category.

Keywords: VideoStudio, instant, templates