This document will show you step by step how to Restore and/or Install Divergence Instant Project Template
1. Launch VideoStudio
2. From the Welcome screen, go to Get More, select All
3. Scroll down to ensure that Divergence shows as an item to purchase

4. If Divergence was already purchased, you can restore the product by going to Help, Restore Purchases, enter the email address used to purchase Divergence and click Continue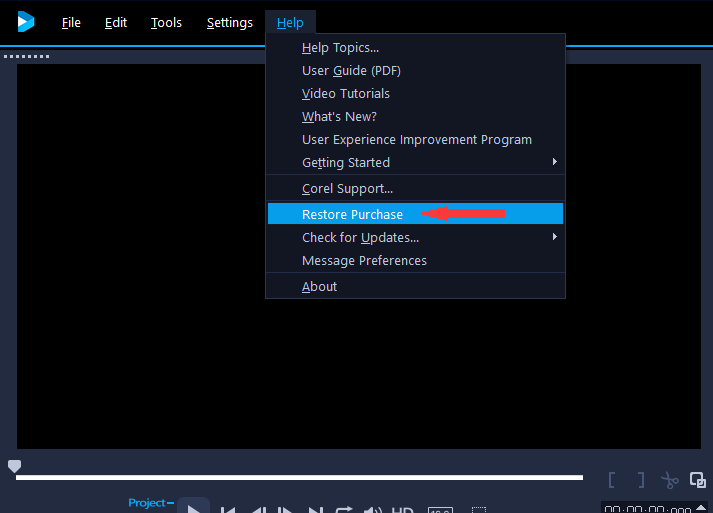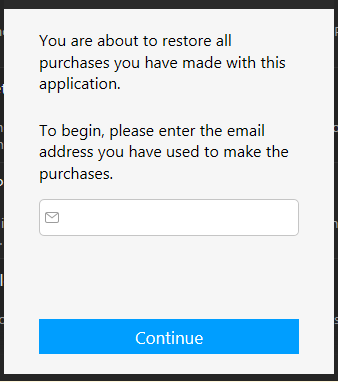 5. Once completed, it will display Divergence and possibly other items purchased from VideoStudio using that email address, then click Close. See example below: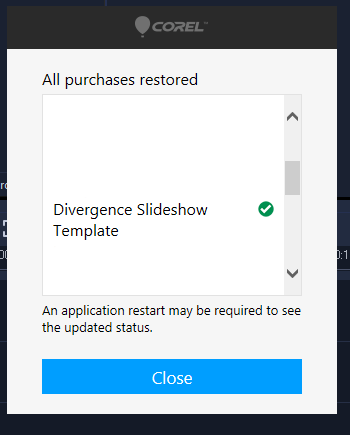 6. Close Videostudio and restart the application.
7. Once the application has restarted, look at the Get More and you will see that Divergence is now showing as Purchased.

8. The next step will be the installation. Click on the Divergence from the window above, and click Install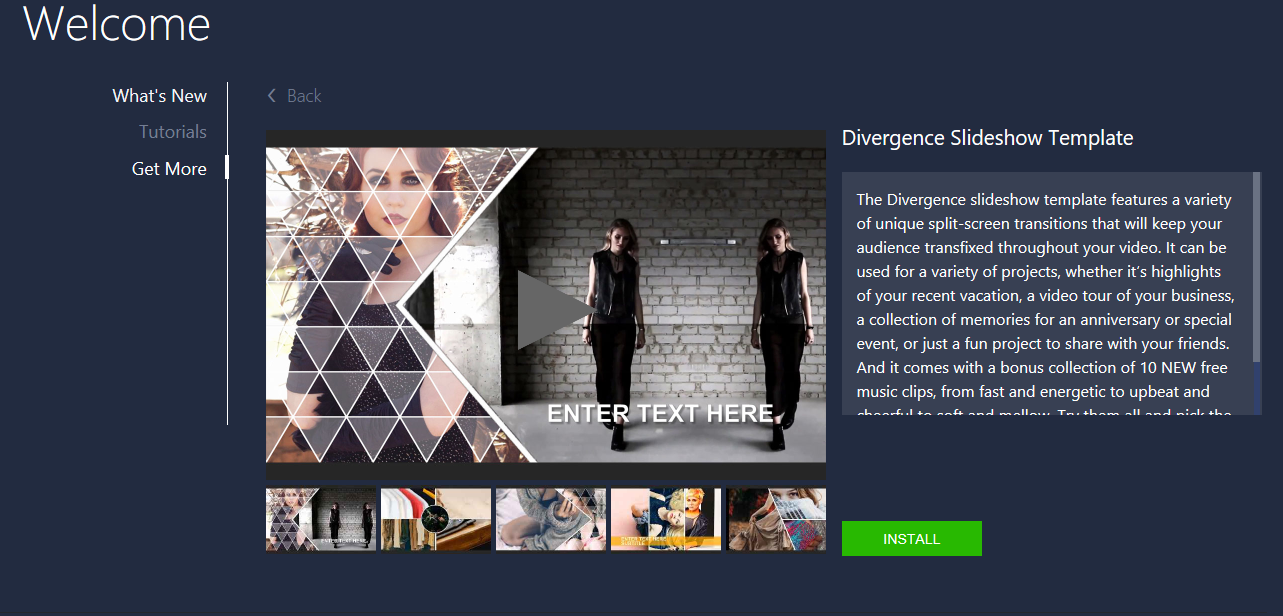 9. Once you click on Install, the product will download and then will ask you to click Next to continue with the setup

10. Accept the license agreement and click Next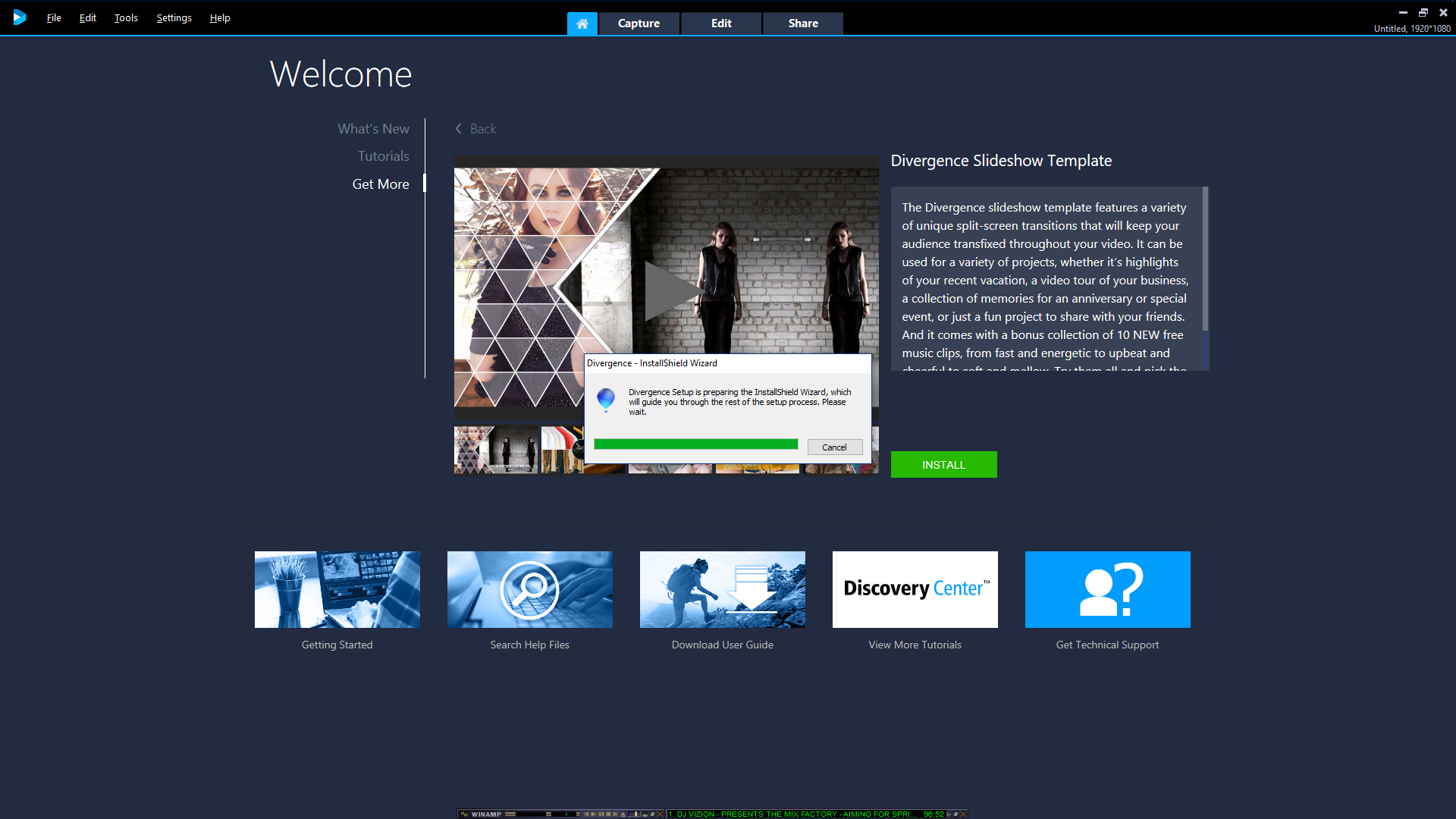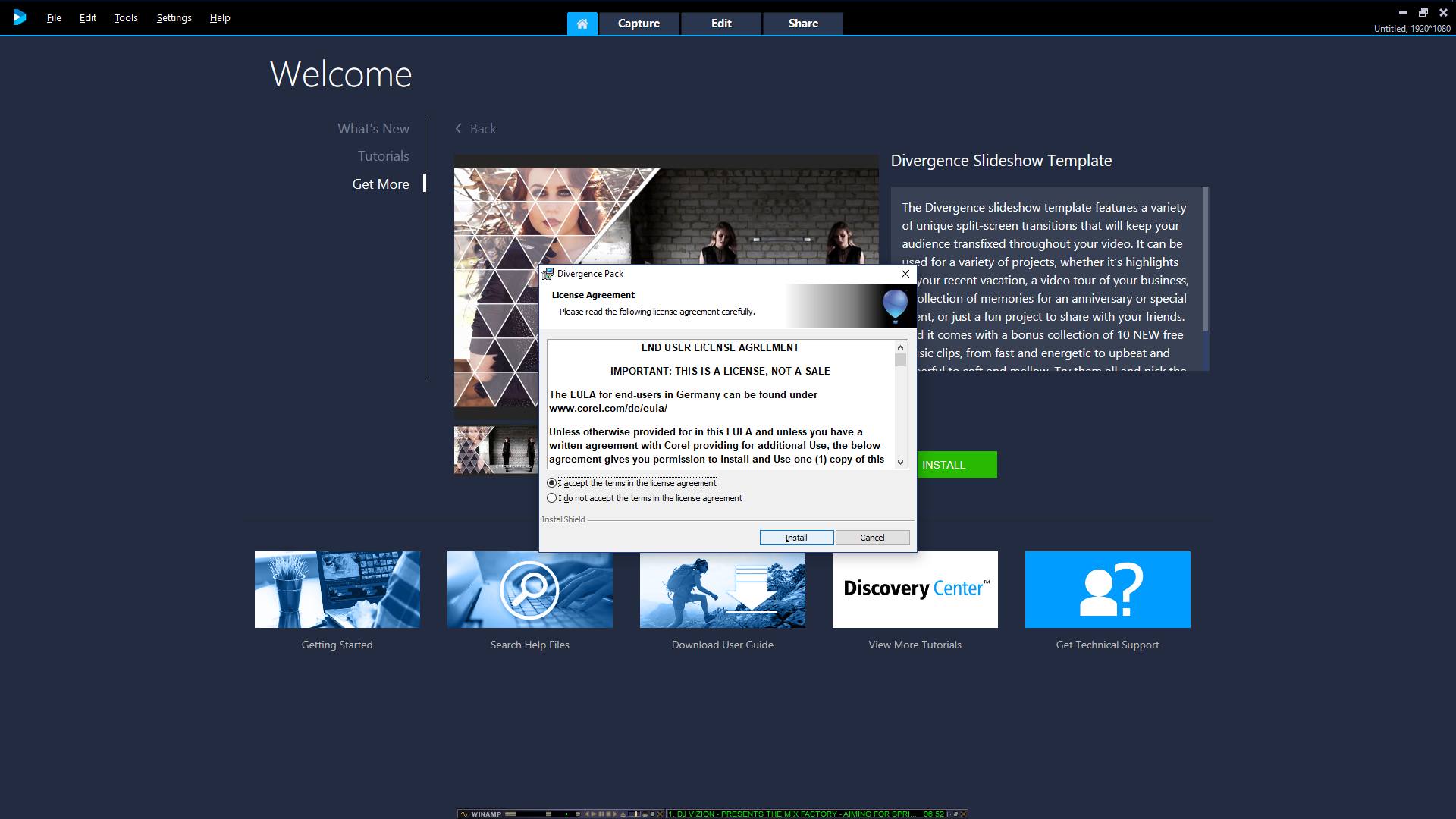 11. Click Next again to accept the default settings and then click Install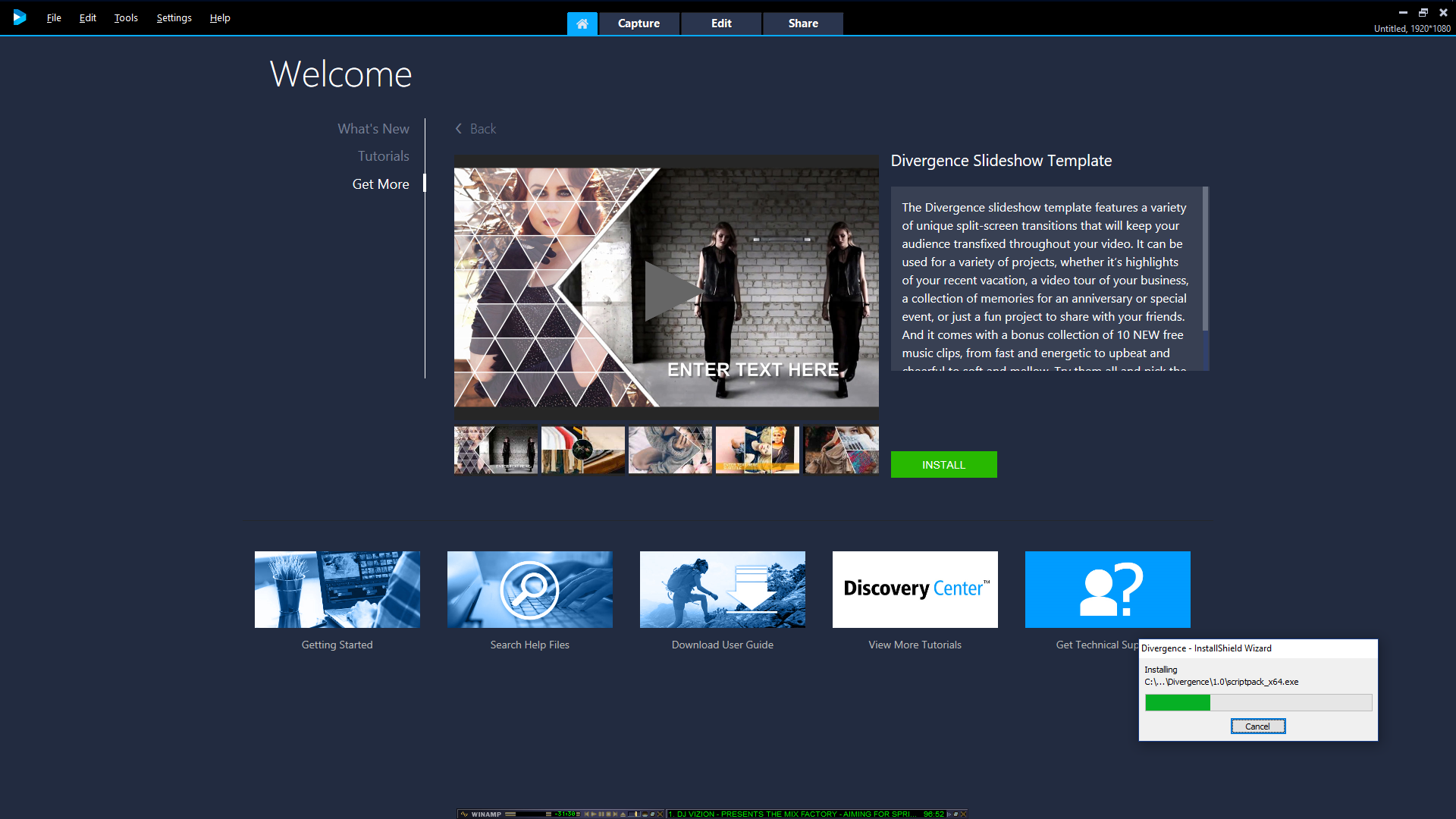 12. Once competed, click Finish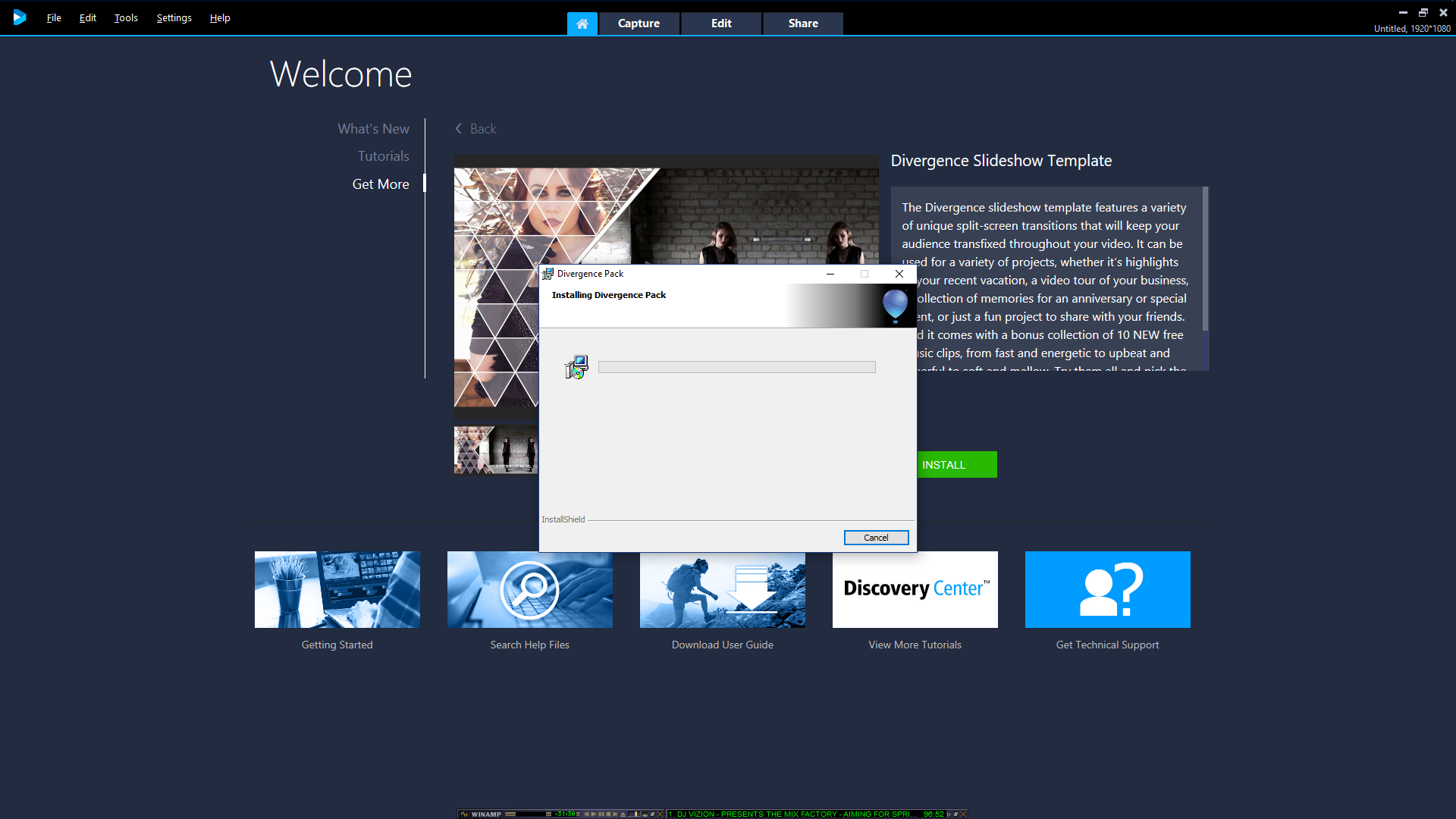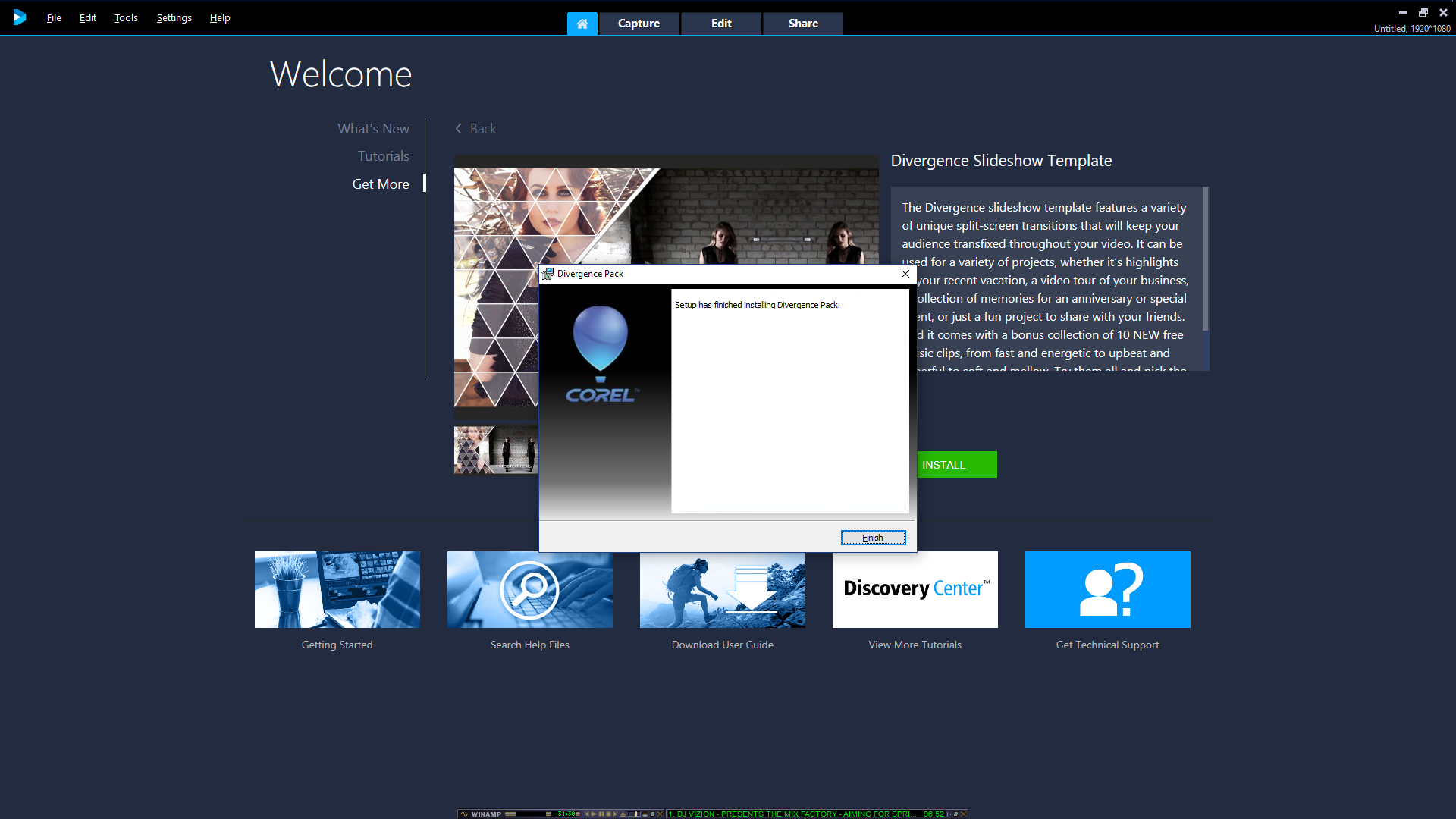 13. On your keyboard, hold the Windows key and press 'R'
14. Type in C:\Users\Public\Desktop and press Enter

15. Open the folder labelled Divergence

16. Double click the Divergence installer in this folder to begin the installation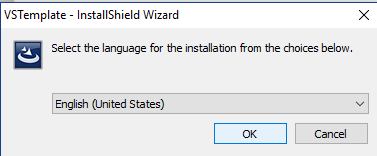 17. Once this is complete a new folder will open displaying the template project files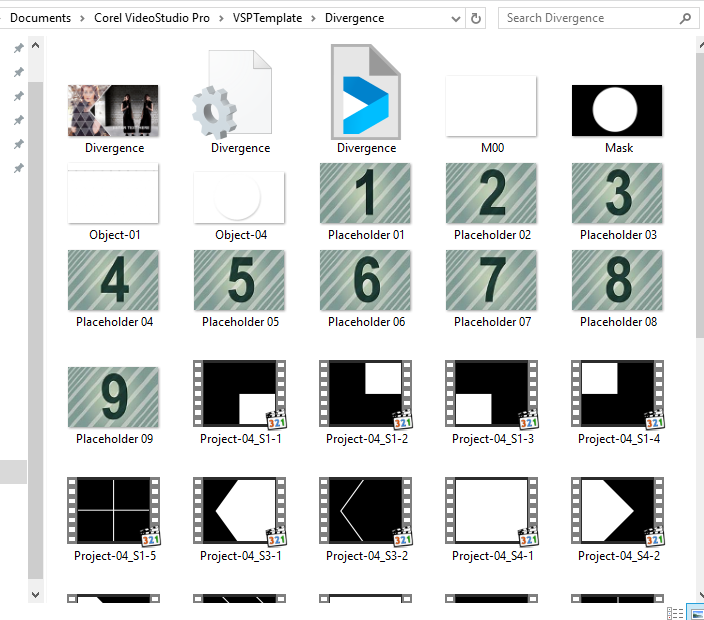 18. Go to VideoStudio and click on the Instant Projects icon in the library
19. Then choose Custom
20. Locate the Divergence thumbnail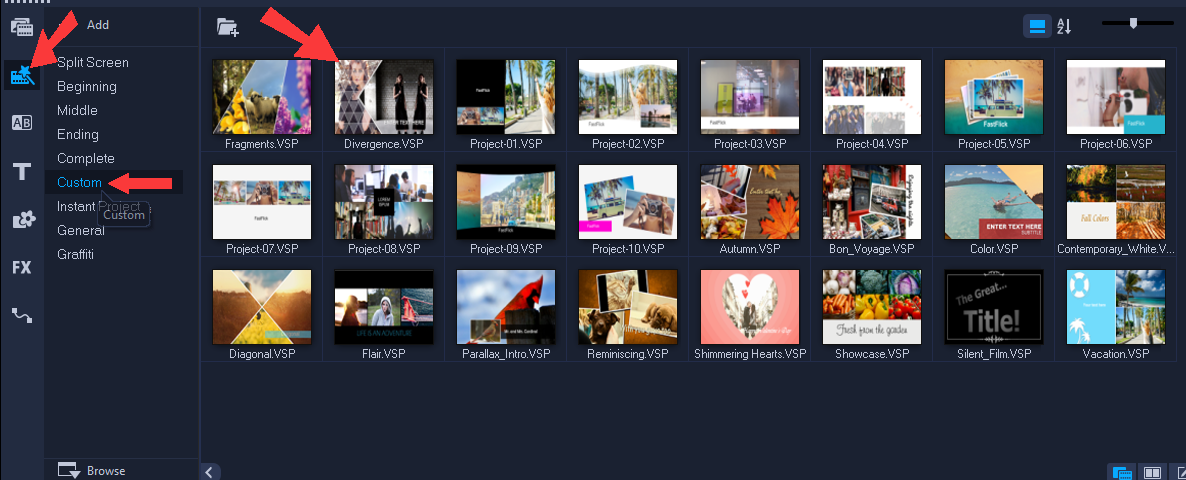 21. Click and drag the template to the time line to populate