If the product is purchased as download version orElectronic Software Distribution (ESD), you can received the Bonus Pack installer where DVD MovieFactory Pro 7's bundled software are located. In installing either WinDVD or DVD Copy 6 Plus, you may received a window which requires serial number for the software. Below is the related screen capture of this installation step.

For DVD Copy 6: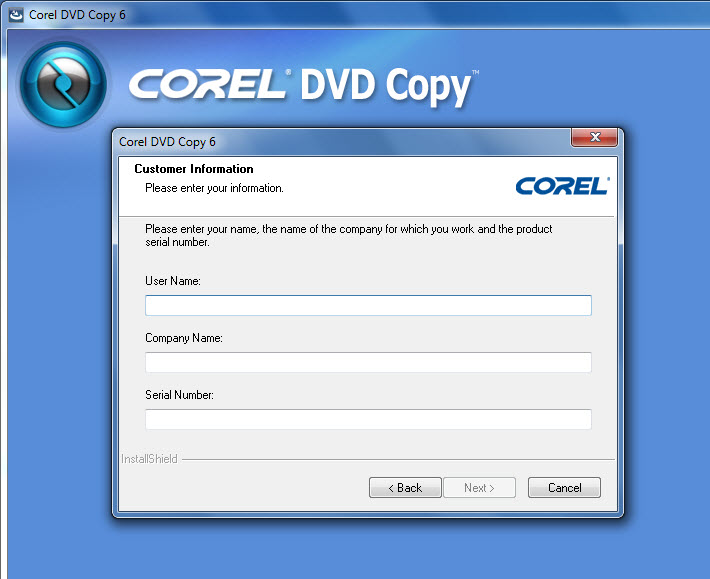 For WinDVD: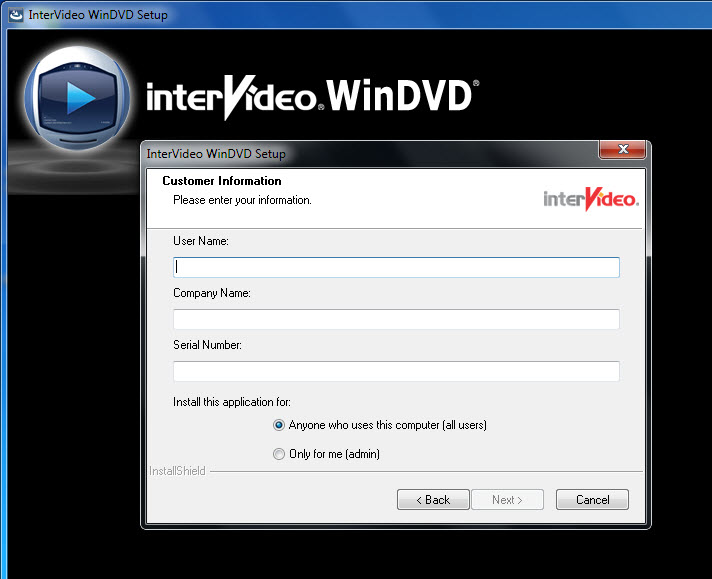 This may happen if the software is installed by running the 'Setup.exe' file from their extracted folder rather than the Bonus Pack's installation menu.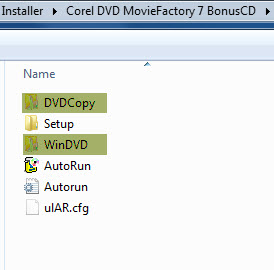 To install the bundled programs in the purchased DVD MovieFactory Pro 7, you will need need to select them in Bonus Pack's installation menu which you can have by running the 'Autorun.exe'. In this way, the programs will no longer require the activation or serial number to install.