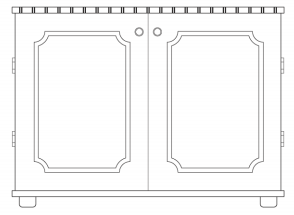 Welcome to Corel DESIGNER®, a comprehensive vector-based package for technical graphic users and technical illustrators.
In this tutorial, you will add the finishing touches to the drawing of a cabinet, use dimension lines to indicate the width and height of the cabinet, and provide callouts with information about the required hardware. The following illustration shows what your completed drawing will look like.
To view the complete article, click here for the PDF.