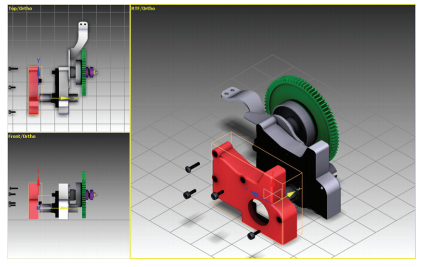 Welcome to Corel DESIGNER®, a comprehensive vector-based drawing application for creating technical graphics.
In this tutorial, you will modify a three-dimensional model of a transmission by using Right Hemisphere® Deep Explorations™, an application that ships with Corel DESIGNER Technical Suite X4. Deep Exploration lets you create and edit 3D CAD models, which you can then import into Corel DESIGNER as 2D images.

To know more, check out this PDF.