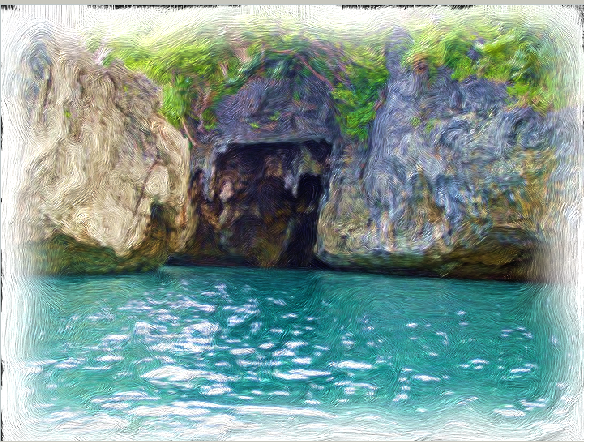 Use the following steps

 
1. Click the File menu ▸ Open.

2. Select an image from Select Image dialog box or (Open dialog box for Mac OS) then click Open.
3. Click the Photo Painting workspace tab.

4. Click Use Open Image found on the Source Image palette.



5. On the upper portion of Auto-Painting palette, select a preset from the Auto-Painting Style drop-down menu.
6. Click Start.

7. Other Auto-Painting Styles are available or using the following settings can enhance the results of an image.
Smart Blur
Edge 
Color
Paper
Brush