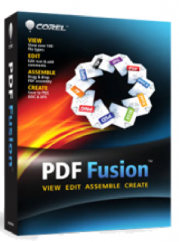 This error message can occur at any time when a previous version has been removed; either from an update or upgrade.
After removing PDF Fusion from the computer, using Programs and Features, in the control panel, when next the installation starts, it seems to begin normally. Before the End User License Agreement can appear, the above message is displayed.
Remove the Registry Entries
This section involves modifying the Windows Registry. It is recommended that you back up your registry before proceeding with this step. Follow the instructions in the following Microsoft KB Articles for more information about the Windows Registry.
On Windows XP: How to back up and restore the registry in Windows XP
http://support.microsoft.com/default.aspx?scid=kb;en-us;322756
On Windows 7 / 8: Back up the registry
http://windows.microsoft.com/en-US/windows7/Back-up-the-registry
On Windows Vista: Back up the registry
http://windows.microsoft.com/en-US/windows-vista/Back-up-the-registry
 Once your registry has been backed up,
1. Go to Start >> Run (Search Field on Windows Vista/7) and then type: regedit
2. Hit "OK" to launch Regedit window.
3. Go to "Computer
4. Expand HKEY_CLASSES ROOT
5. Expand Installer
6. Expand UpgradeCodes
7. Right click on the folder labelled 49895E95D56F8B348B75E80C0E3ED81E and choose delete
8. Close the registry editor
9. Restart your computer
10. Try the installation of PDF Fusion again
If the installation of PDF Fusion fails, please Contact Corel Technical Support for further options and assistance.