This tutorial is designed to assist users in restoring their previously purchased content to a fresh copy of CorelDRAW X8, such as after reinstalling the program, or migrating software to a new computer.
After installing and updating CorelDRAW X8, launch the program. 
When opening the program, you will be presented with the Get Started menu. Click "Get More…" to open the Get More menu.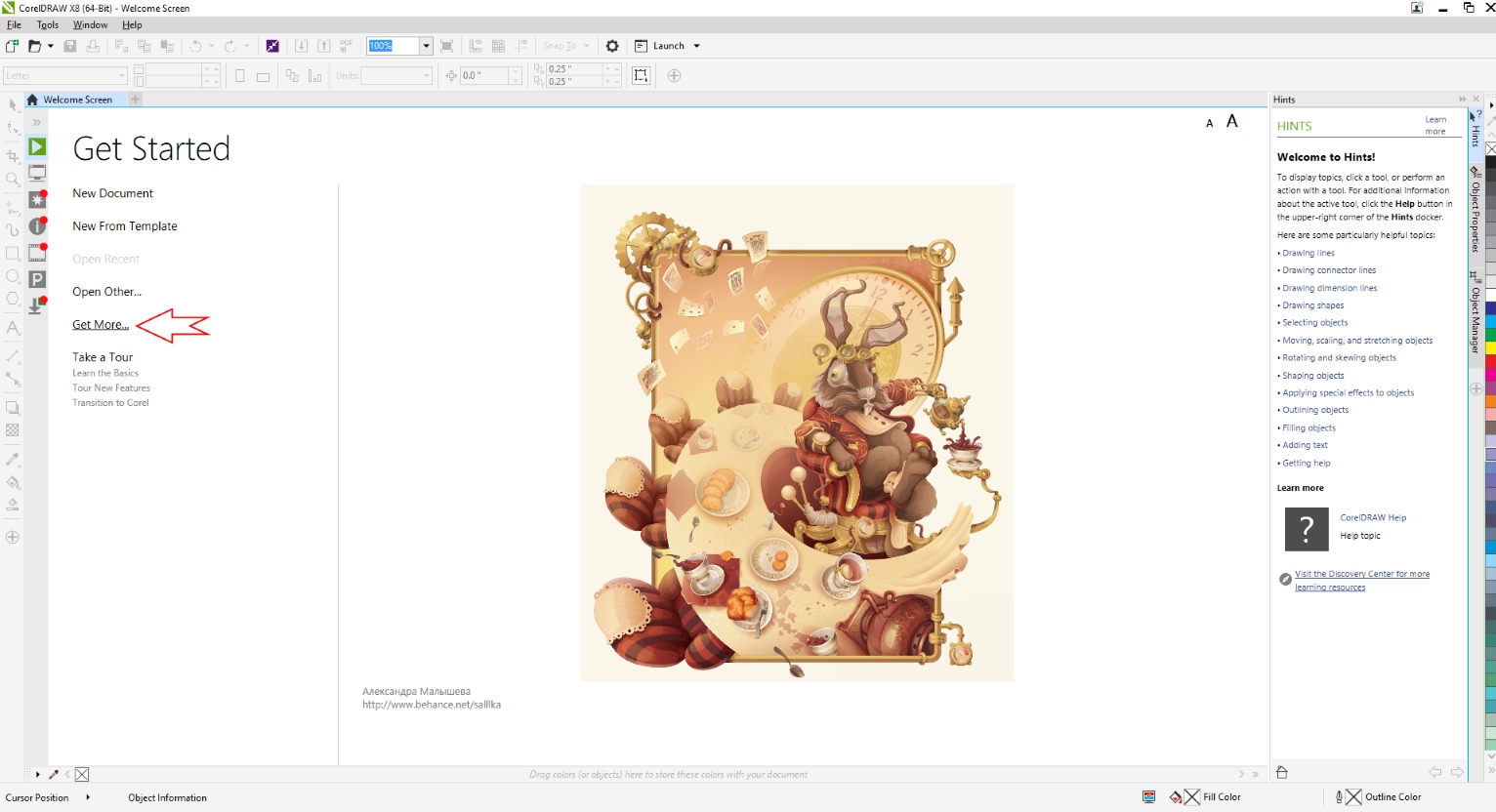 From inside the Get More menu, select "Restore Purchases…" in the top right corner.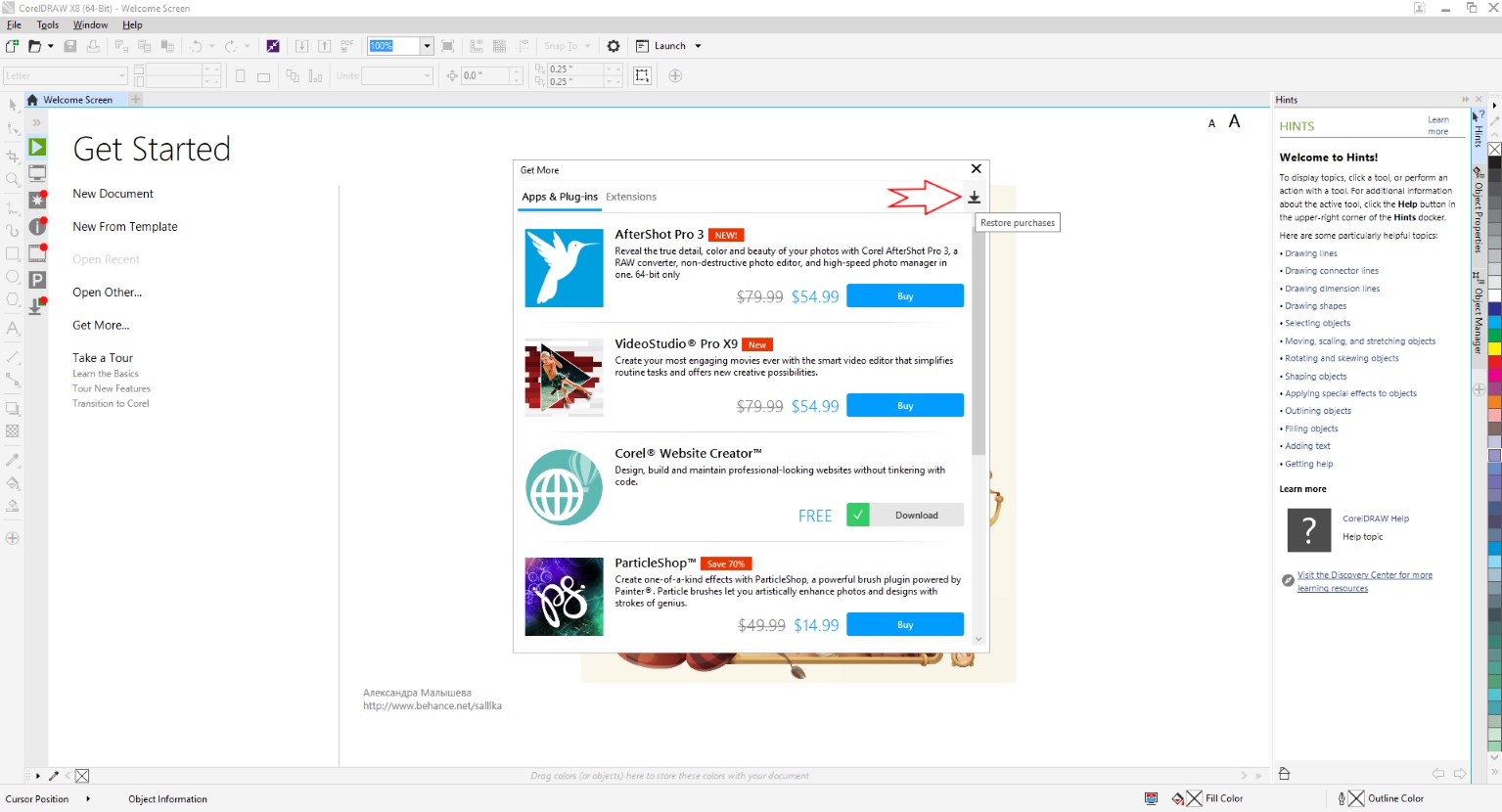 This will open a dialog box requesting the email used to purchase your additional content. Enter your email address, and select "Continue".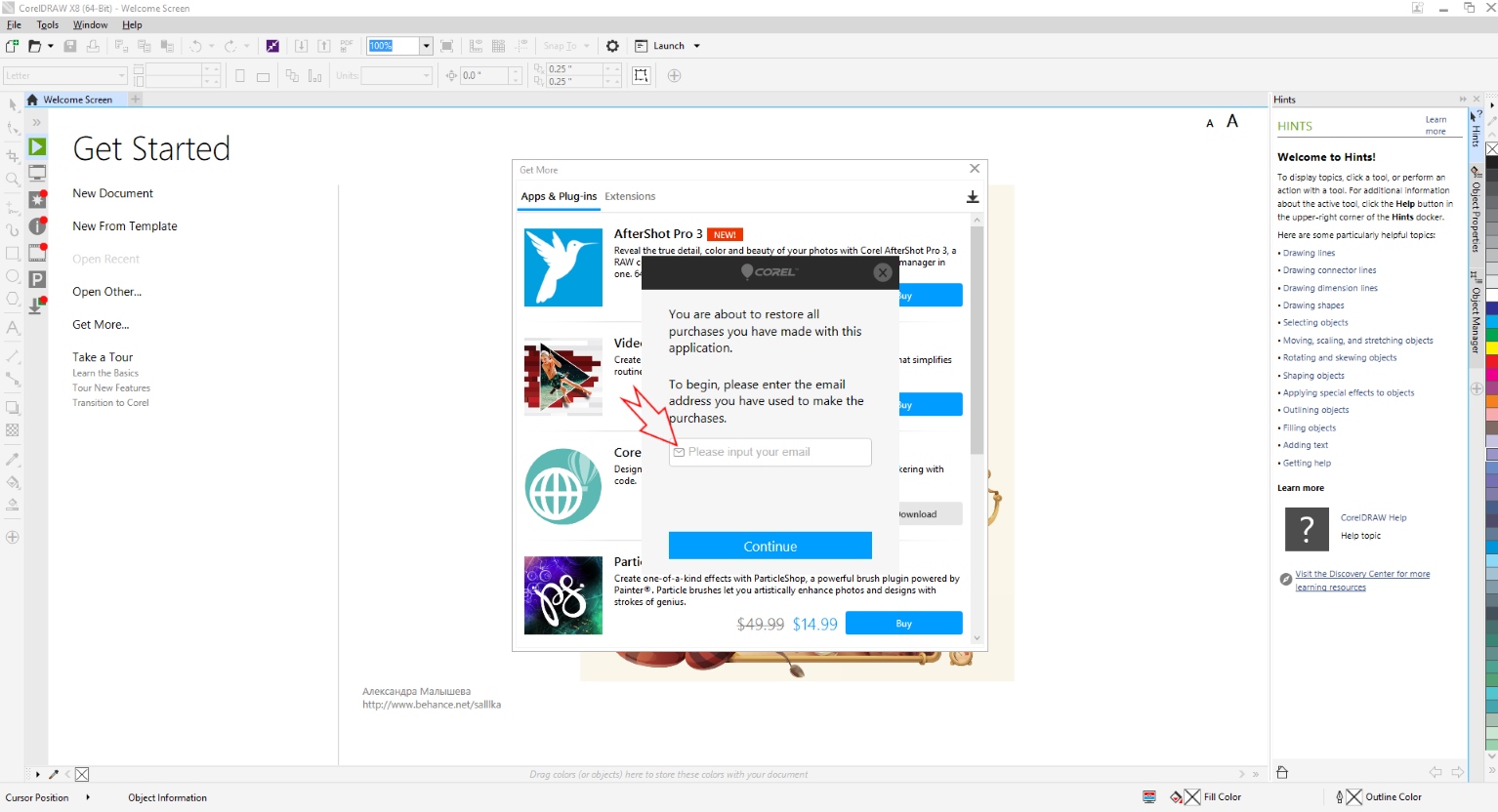 Once complete, CorelDRAW will retrieve your additional content, and display a list of all content successfully added.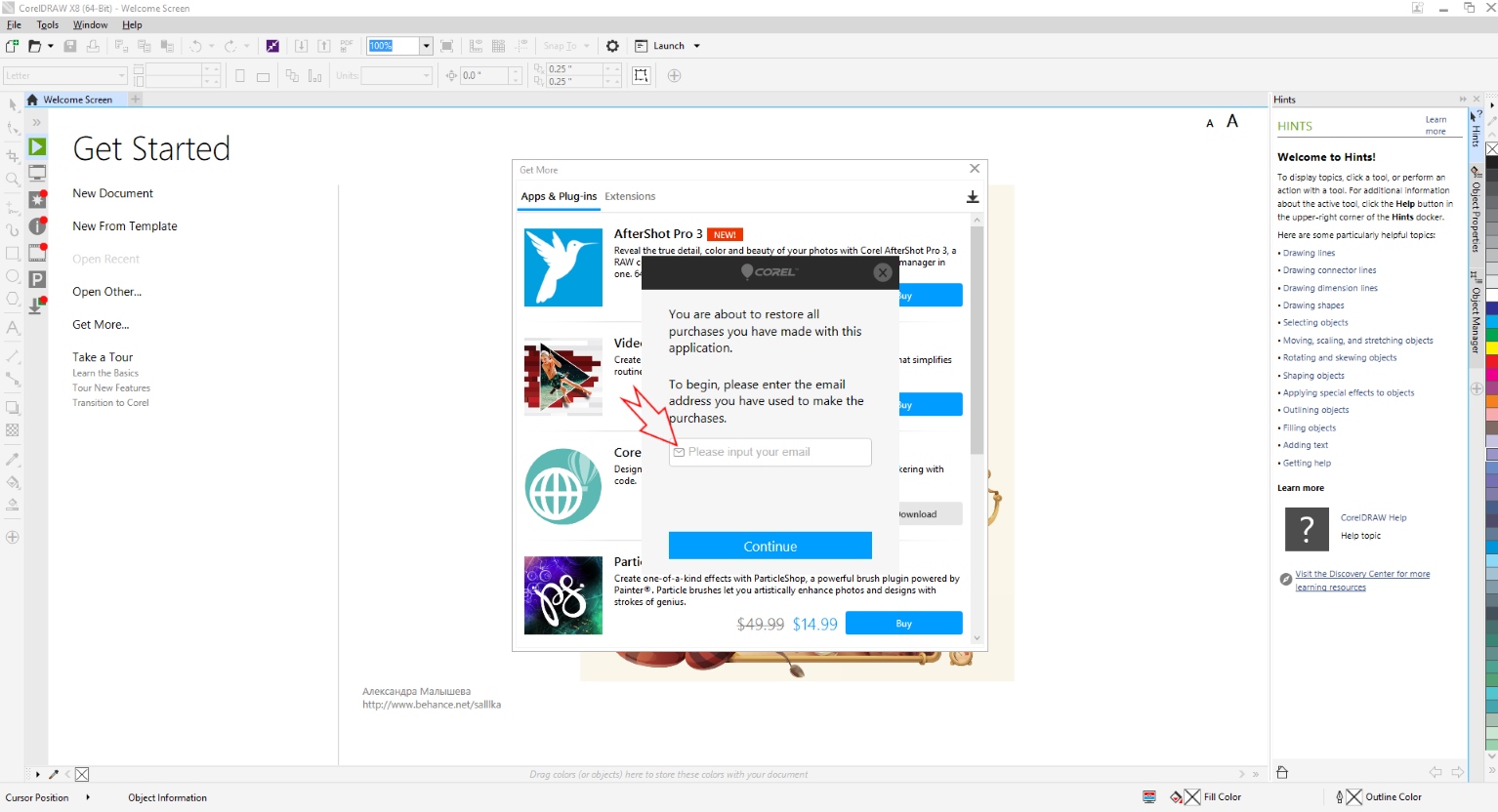 Your content is now restored, you will have to go to each item within the GetMore dialog box and click the download and then install buttons. After that you can resume using CorelDRAW X8, with all of the additional fonts, plugins, templates, and other content you may have purchased.
NOTE: If any of the purchases you restored require installation, you can find those in the Welcome page, My Library. 
Additional information on locating items purchased In Product