Sometimes when working you may find that you want to restore a tool that you have removed from a toolbar, or a tool may have gone missing without you knowing what happened or where it went. This article contains instructions for restoring a tool to the toolbar without resetting the whole program to defaults.

In figure 1, it shows the complete set of tools inside the toolbox. To add the Toolbox, please right click on the empty space on the upper portion of the window or right click anywhere below the Toolbar and then select Toolbox.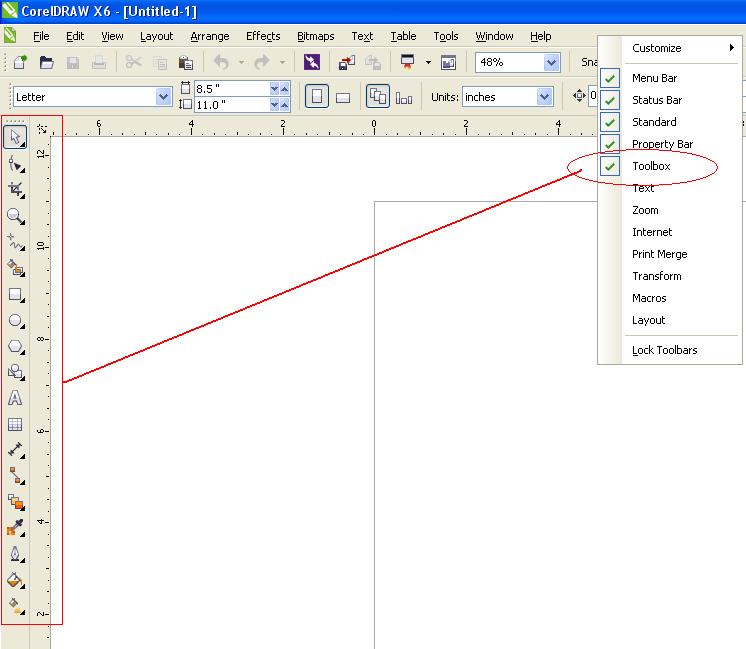 figure 1
In figure 2, it shows that we are missing the "Text Tool". In most cases these tools are accidentally deleted or for some reason, it encountered an error and we don't know what causes this issue.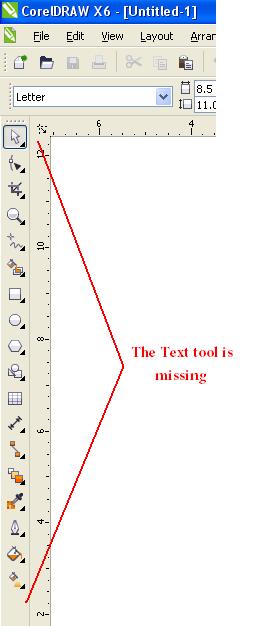 figure 2
Here is the procedure in getting your tools back in your toolbox.
Step 1
Right click anywhere on your toolbar inside the toolbox.

Step 2
Select Customize
Step 3
Select Toolbox Toolbar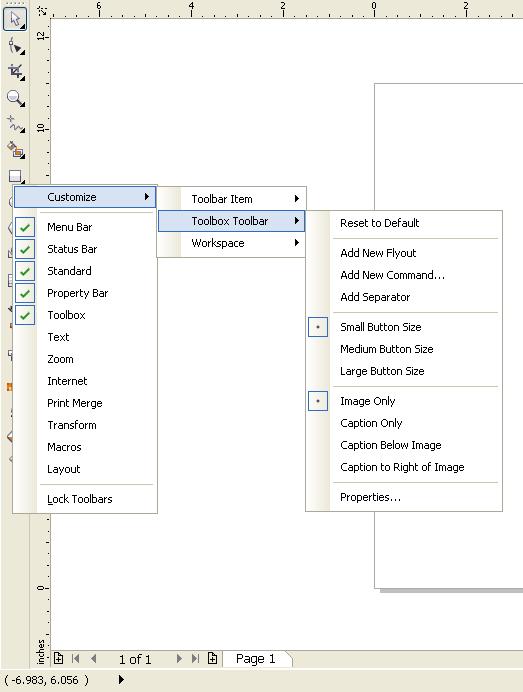 Step 4
Click on Reset to Default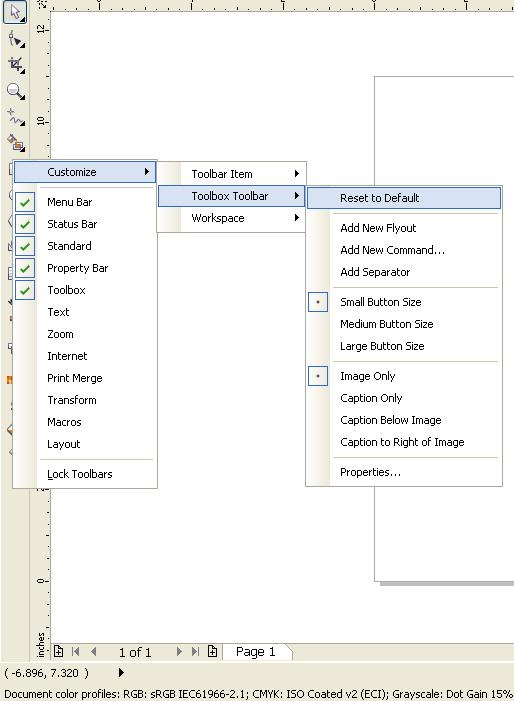 Step 5
It will prompt you for a selection to reset to default Select Yes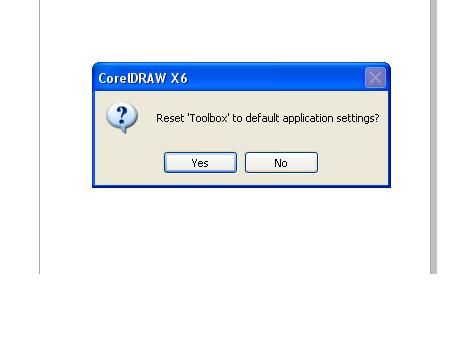 After selecting yes, your toolbar will be restored.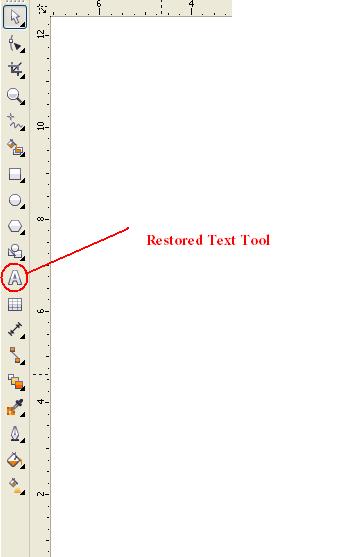 Note: This also applies on all other toolbars inside the toolbox. If you have a missing toolbar, these steps will restore it.